After months of speculation, YRF is pleased to announce the title of Yash Chopra's Romance, Jab Tak Hain Jaan.
Starring Shahrukh Khan, Katrina Kaif and Anushka Sharma, the film has also brought together the award winning pair of A. R. Rahman and Gulzar, who orchestrated by Yash Chopra, have created some wonderful and poetic music for this romantic film.
Jab Tak Hain Jaan is scheduled for a November 13th 2012 release.
Come celebrate this Diwali with Yashji, whose movies have been lighting up homes worldwide during this festive season.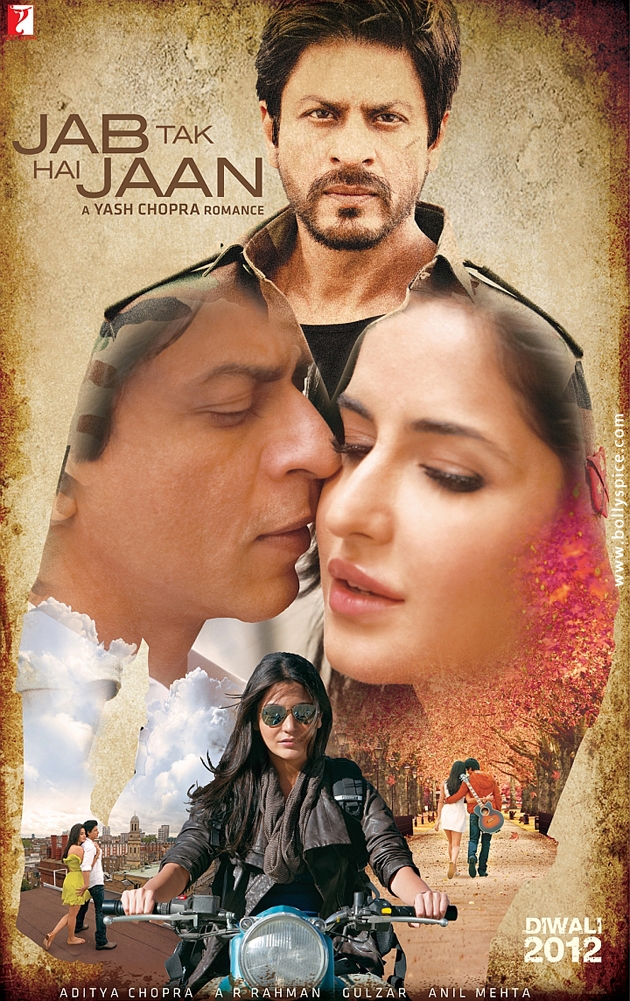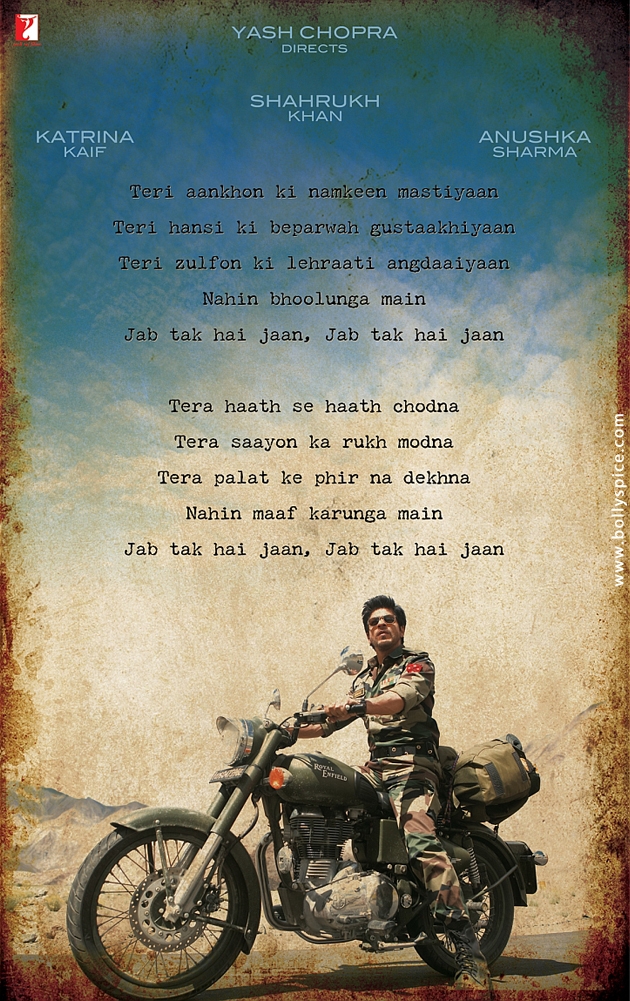 Update: Shah Rukh Khan's Translation of the Poem