Yash Chopra's last labour of love, Jab Tak Hai Jaan, took Doha by storm when it was screened as a part of DTFF. Screened to a house full crowd of Indian Expats and the local Qatari community, the event started off with His Excellency and the Vice Chair for DTFF, Mr. Issa Al Mohannadi introducing a short 11 minute AV, paying a tribute to the illustrious Yash Chopra. Handing over the award to Avtar Panesar (VP Intl. Operations, YRF) Mr. Mohannadi said, "Mr. Chopra's contribution was not to just Indian Cinema but to Cinema anywhere in the world, and DTFF pays Homage to a man that defined and redefined love countless times in a career spanning over half a century".
The crowd went through a sea of emotions during the screening, starting with a personal message by Shahrukh Khan, followed by the film… They expressed their emotions through pin drop silence during the opening of the film as the voice over of Yash Chopra reciting his poem came on. Loud claps and whistles erupted on Shahrukh Khan's entry.. Moist eyes on the end credit sequence coupled with a standing ovation summed up their feelings for Jab Tak Hai Jaan, reinforcing the belief that Love really does make the world go around!
Jab Tak Hai Jaan continues spreading love – worldwide.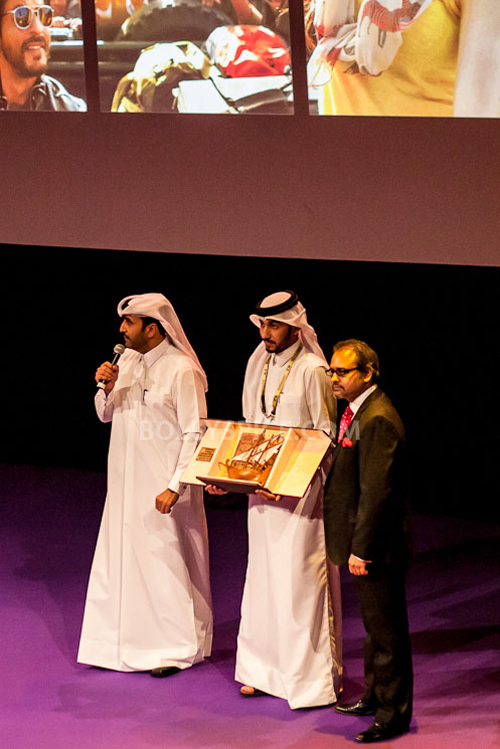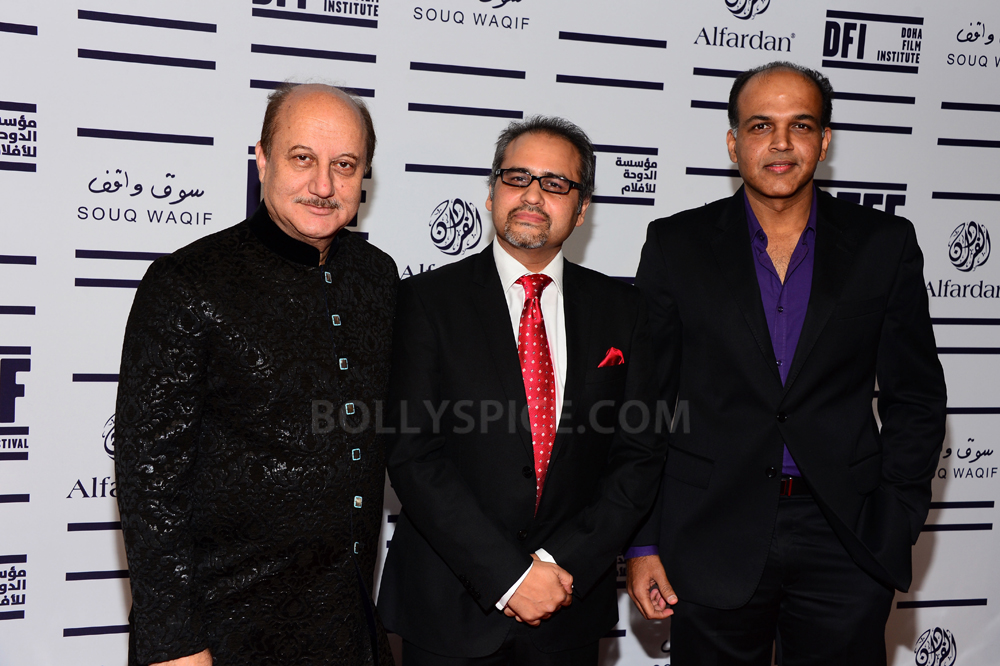 Anupam Kher (L), Avtar Panesar (C) & Ashutosh Gowariker (R) attend special screening of 'Till I Breathe this Life'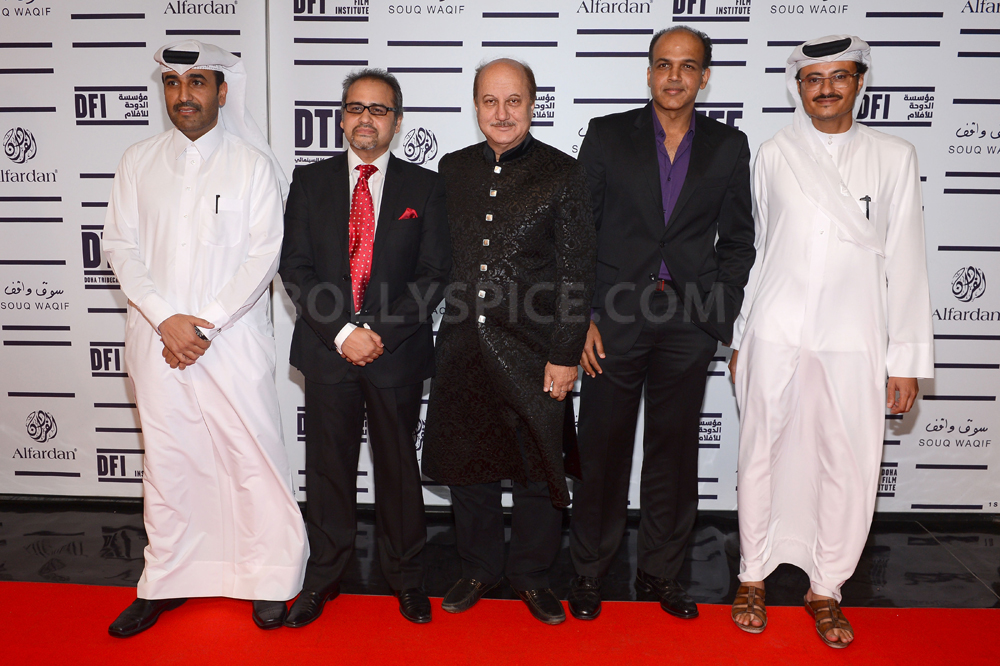 (Left to right) Mr. Issa bin Mohammed Al Mohannadi, Avtar Panesar, Anupam Kher, Ashutosh Gowariker and Abdulaziz Al Khater