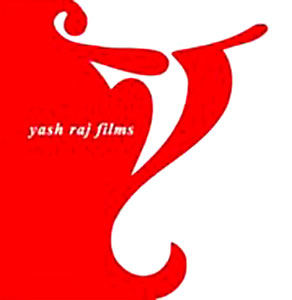 IMAX Corporation and Yash Raj Films Pvt. Ltd., India's largest film studio, today announced an expansion of their partnership to release Paani as well as an additional Yash Raj Films motion picture to IMAX® theatres across India and other key markets. The agreement brings the total number of films included under the expanded partnership to three, the first of which is the upcoming action thriller DHOOM:3, which will open in IMAX theatres this winter.
"Since announcing the IMAX release of DHOOM:3, we've seen tremendous anticipation building among Indian moviegoers around this first-ever IMAX release of a Hindi feature film, and we're excited to add to this excitement with two more of our highly anticipated films, including our most ambitious one, Paani," said Aditya Chopra, Chairman, Yash Raj Films Pvt. Ltd. "We believe that together with IMAX, we will usher in a new era in Indian movie-going that will immerse fans into the drama, action and grandeur of Hindi movies like nothing they've experienced before."
"We are delighted to build on our relationship with Yash Raj Films, which has been an integral part of India's entertainment business for over 40 years, and deliver on our strategy to expand our Bollywood film slate," said Greg Foster, Chairman and President, IMAX Entertainment. "As we continue to grow our network across India, we are committed to offering the nation's growing IMAX fan base an elevated movie-going experience that transports them into Bollywood's best."
PAANI is based in a future world where wars over water have broken out. Water is now owned by International Corporations who use thirst as a weapon of control. In one such future city, a young love story breaks all the rules and in the ensuing war, water flows back to its people. The film will have a strong Indian and Western star cast, headed by a young leading actor from India and a young leading actress from the west.
The film, produced by Aditya Chopra and directed by Shekhar Kapur, will be shot in India and overseas. Music is by the highly acclaimed Academy Award®-winning and Grammy Award®-winning A. R. Rahman.
Paani will be digitally re-mastered into the image and sound quality of The IMAX Experience® with proprietary IMAX DMR® (Digital Re-mastering) technology for presentation in IMAX®. The crystal-clear images, coupled with IMAX's customized theatre geometry and powerful digital audio, create a unique immersive environment that will make audiences feel as if they are in the movie.
Today's agreement was announced during the 2013 FICCI Frames conference in Mumbai, at which Greg Foster will be delivering a keynote address as well as participating in the "1000 crore Block Buster Film" panel on Wednesday, March 13 at 3:15 pm.
About Yash Raj Films (YRF)
Yash Raj Films is the leading player in the Indian film industry and the country's premier independent Studio conglomerate. The Company's core lies in the production and distribution of some of the industry's highest grossing films. With offices also in New York, London, and Dubai, YRF handles the global distribution of its own films. The Company also has its own music and home entertainment labels, design cell and post-production facilities, internet, digital, merchandising, licensing, marketing and talent management divisions, as well as in-house units focused on the creation of television software, ad films, and music videos. YRF also has its own state-of-the-art fully integrated Studio, producing a slate of films annually, and thus making it an integral part of the entertainment business in India. It has also set up a youth films division, Y Films focused on making films on the youth and become the key platform for giving opportunities for new talent. The Studio also announced its foray into the International space, YRF Entertainment, which has already completed its first project, "The Longest Week" and its next project, "Grace of Monaco" has also completed shooting.
More information about the Company can be found at www.yashrajfilms.com. You may also connect with YRF on Facebook (www.facebook.com/yrf), Twitter (www.twitter.com/yrfmovies) and YouTube (www.youtube.com/yrf).
About IMAX Corporation
IMAX, an innovator in entertainment technology, combines proprietary software, architecture and equipment to create experiences that take you beyond the edge of your seat to a world you've never imagined. Top filmmakers and studios are utilizing IMAX theatres to connect with audiences in extraordinary ways, and, as such, IMAX's network is among the most important and successful theatrical distribution platforms for major event films around the globe.
IMAX is headquartered in New York, Toronto and Los Angeles, with offices in London, Tokyo, Shanghai and Beijing. As of Dec. 31, 2012, there were 731 IMAX theatres (598 commercial multiplexes, 19 commercial destinations and 114 institutions) in 53 countries.
IMAX®, IMAX® 3D, IMAX DMR®, Experience It In IMAX®, An IMAX 3D Experience®, The IMAX Experience® and IMAX Is Believing® are trademarks of IMAX Corporation. More information about the Company can be found at www.imax.com. You may also connect with IMAX on Facebook (www.facebook.com/imax), Twitter (www.twitter.com/imax) and YouTube (www.youtube.com/imaxmovies).