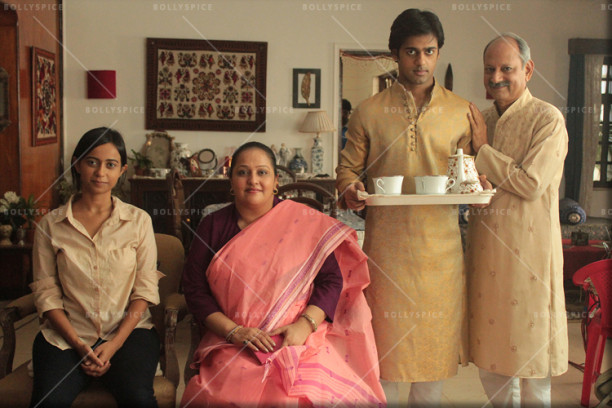 Y- Films, the youth films division of India's leading movie studio Yash Raj Films, has joined hands with The Global Goals campaign to promote the cause of gender equality in India, as the United Nations launch the Global Goals for Sustainable Development. YRF will be creating an exclusive 4 part web series titled Man's World for this cause in collaboration with Project Everyone, founded by British filmmaker Richard Curtis, the writer-director of iconic films such as Four Weddings and a Funeral, Notting Hill and Love Actually. He is also the creator of Mr. Bean.
On 25th September at the UN, 193 world leaders will adopt the Global Goals, a series of 17 ambitious goals to end poverty, fight inequality & injustice and tackle climate change for everyone by 2030. Prime Minister Narendra Modi shall pledge the country's commitment on September 25th at the UN General Assembly in New York.
The Global Goals campaign – with Project Everyone, Global Citizen, action/2015, and UN agency partners, aims to share these Global Goals with 7 billion people within 7 days of their announcement, and has tied up with partners across the world, to promote these goals in their respective countries. In India, Project Everyone chose YRF, to spread awareness about the Gender Equality goal across the country. International partners of Project Everyone include Aviva, Getty Images, Pearson, SAWA Global Cinema Advertising Association, Standard Chartered, Unilever, The Bill and Melinda Gates Foundation, United Nations Foundation, UNDP, Unicef. Public figures and international talent supporting the campaign include Jennifer Lawrence, Ashton Kutcher, Daniel Craig, Gilberto Gil, Jennifer Lopez, Meryl Streep, Malala Yousafzai, One Direction, Sir Ken Robinson, Richard Branson, Professor Stephen Hawking, Stevie Wonder, Aamir Khan, Hrithik Roshan, A R Rahman among others.
YRF has been working closely with Curtis and his team on creating this content, a one-of-its-kind four-part, original comedy series called 'Man's World', which will be launched on September 29th in the week of the Global Goals campaign. The series will be available to audiences for free on Y-films' YouTube channel.
Filmmaker Richard Curtis says, "The Global Goals, if met, ensure the health, safety and future of the planet for everyone on it. In particular, young people all over the world have the most crucial role to play in making sure their leaders deliver on their promises over the next 15 years. And that's why we're so delighted to partner with one of India's leading film companies Yash Raj Films who not only understand but help beat the pulse of India's young digital consumers.
Our catchphrase is, 'You can't fight for your rights if you don't know what they are'. Yash Raj is helping to make millions of young people in India aware of their rights. We also believe that to make things happen you have to make things – and Yash Raj has made something great."
Ashish Patil, Vice President Y-Films, Brand Partnerships & Talent Management at YRF says, "Gender equality is not a woman's issue, it's a human issue and it affects us all. And we're thrilled to partner with the UN & Richard for our first ever web series, Man's World, that can get that message out there in a fun, entertaining yet meaningful manner and hopefully make an impact."
Man's World premieres September 29th on Youtube.com/yfilms.