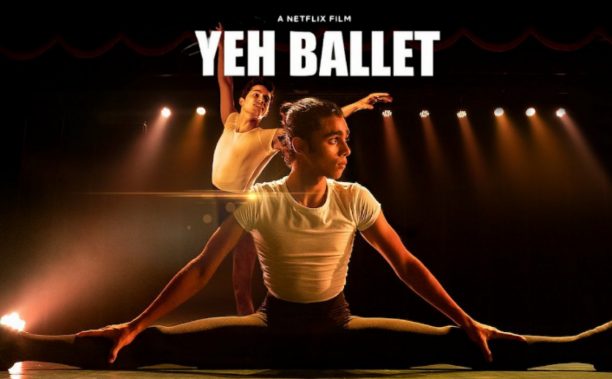 Most people who love movies have one that seems to speak directly to them, that might actually be a perfect, brilliant movie. That is the case, for me especially, with Sooni Taraporevala's extraordinary Yeh Ballet. The Netflix original, produced by Siddharth Roy Kapur's Roy Kapur Films, began streaming on Friday, February 21st.
I began ballet lessons at age five, went on to dance professionally and then teach to share my love of the dance form. Through so many years, ballet was, as said in the film, '100% my life.' Consequently, any movie with the word ballet in it is going to get my attention. I was even more excited when I read the blurb from Netflix, "Discovered by an eccentric ballet master, two gifted but underprivileged Mumbai teens face bigotry and disapproval as they pursue their dancing dreams."
I was sure I was going to love this movie. So, did it live up to my expectations? The answer is a resounding yes!
Based on Ms. Taraporevala's 2017 documentary of the same name, this film is about two young men who dare to dream. Both are dancers, one appears on a dance reality show and the other is a proficient street dancer. Their lives change dramatically when each finds his way to a dance school. Eventually they turn toward classical ballet, a dance form not widely known in India. Through the efforts of a dedicated if somewhat manic teacher, they each discover their talent and love for ballet.
The film stars Julian Sands as the ballet master and introduces Manish Chauhan and Achintya Bose as the dancers. It also features Jim Sarbh, Danish Husain, Vijay Maurya, Heeba Shah, Kalyani Mulay, Nizamuddin Shah, Purva Bharve, Mekhola Bose, and Sasha Shetty.
Sooni Taraporevala presents a tale that has many stories, layers, and emotions within the film's arc. She brings all these components together perfectly as she tells the story of these talented young dancers as they face the challenges inherent in pursuing a dream not in line with societal and familial expectations. She shines the spotlight on their experience on the way to the finale perfectly.
One of the most interesting things explored is the prejudice of many of the characters, including how Saul the Israeli/English ballet master is treated and his initial indifference to learning the culture of the country he is living in. Asif's friends making fun of him for doing ballet, which so many male dancers everywhere have experienced. Hindu-Muslim religious views and conflicts were also an integral part of the film, raising the level of its relevance beyond just another dance movie.
Sands as Yehuda Maor aka Saul gives an outstanding performance. He is known for completely immersing himself within his roles and in this one he masters that. His face and eyes show the pain of his life but his passion of dance and teaching always comes through, even though at times you find it hard to like his character. Bravo, sir!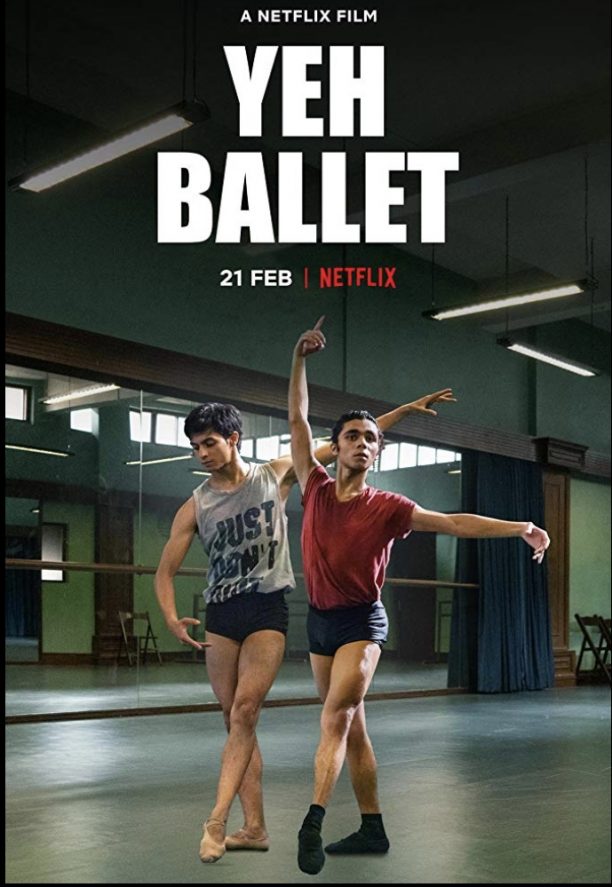 Achintya Bose is wonderful. As a debut actor he hits so many right moments from the ego, competitiveness, sadness, determination, to the happiness… he IS Asif. He was not a ballet dancer before he began and trained with ballet teacher Cindy Jourdain for 6-months before filming! What a spectacular job as actor and dancer!
Manish Chauhan, who plays himself, was incredible. I did not know while watching that he played himself, though I should have guessed he was the original dancer, because his ballet technique was so exceptional – the Le Corsaire ballet variation was perfect. Those jumps! Anyway, since I did not know he was the original young dancer and thought he was an actor I have to commend him for his exceptional performance as Nishu. He has that X-factor and the talent to back it up. His eyes spoke so much, his dance was joyful, his frustration so felt, his excitement, his love for his sister, and more. He hit every note perfectly in every scene.
I have to recognize the outstanding performances of the supporting cast. I applaud Danish Husain, Vijay Maurya, Heeba Shah, and Kalyani Mulay; so much emotion in just expressions, be it disappointment, completely not understanding, then the support and finally the tears being so moved by the achievement of their sons. I also have to praise Purva Bharve; she was excellent as she radiated affection for her brother, despite it being her first role. Jim Sarbh gives a great performance and nails the persona of a studio director. The rest of the cast was equally fantastic. No one took you out of the story – they added to and immersed you in this world, the story, and the emotion.
The choreography was wonderful. The classic ballet by Cindy Jourdain was exceptional. Then add the inclusion of the hip-hop/b-boy cool segments by Vitthal Patil, contemporary moves and then the essence of Indian dance like at the Diwali celebration by Shiamak – all of it was full of perfect. I loved every step and it was so superbly executed! It made my dancer's soul so happy!
The music is also noteworthy. It fit the movie in all its facets: from the hip-hop grooves, to Bolly-flavored pieces, to the classical ballet music and then the ballet track with a beautiful song line interspersed was so special.
As a reviewer, I know I should point out the negative aspects and if I really nitpicked, I probably could find some, but the movie is too good! I will say, I wish it were longer; there did seem to me some big jumps (no pun intended), and as a dancer I wanted to see every ballet scene fully and perhaps with less slow motion.
This is a piece of art that is a must see for everyone. The film is heartbreaking, heartwarming, maddening, frustrating, hopeful, and, most of all, inspiring. In the end, it shows us that you can dare to dream, and dare to work toward your dream. You can be whatever you want. It makes you celebrate hope, life and dreams and of course the power of dance.
I give a rousing standing ovation to the entire team… director, actors, music directors, choreographers, dance assistants, editor, producer and especially Netflix that they brought this great story to their platform. I am so happy that this film is in the world. I predict it will be nominated and win many prestigious (Golden Globe, Oscar and more) awards.
Beautifully told with heart and dance, the soaring Yeh Ballet is streaming on Netflix now. I highly recommend you watch it!