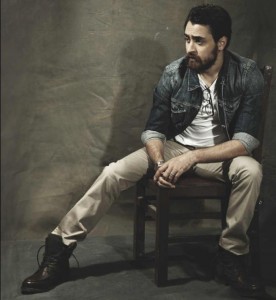 Imran khan may not be a novice to cuss words but a respectable upbringing doesn't allow him to use bad language in the company of seniors and elders. So being asked to begin the class with a cuss word and that too with a strong vernacular flavour was not exactly the coaching he had expected when he started workshop for Vishal Bhardwaj's Matru Ki Bijlee Ka Mandola.
Vishal had requested N.K. Sharma a very senior theatre head from Act 1 theatre group to coach Imran Khan in Haryanvi for his film and the coach in the first meeting realized that Imran had a very urban persona. And Vishal Bhardwaj had specifically told N.K. Sharma that he wanted Imran to have a very rustic Haryanvi for the film.
Sources from the unit say that Imran blanched at the instructions which said say beeps in vernacular…. The writing was clear on the wall – "Well you cant be truly Matru if you cant say the cuss words with ease" . in the film though Imran's role doesn't need him to say the cuss words.
Sources also say that Imran learnt his lessons so well that he could challenge and bat any truck drivers in colourful vocabulary competition.