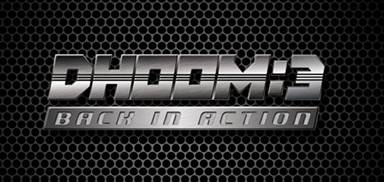 Get ready for Abhishek's Jai, for Uday's Ali and for the new baddie Aamir Khan plus the new heroine Katrina Kaif because DHOOM:3 is ready and set to go into its first schedule starting in May. Apparently there have been reports that the film was going to be postponed but YRF has come out with a statement categorically refuting that and saying that the DHOOM:3 shoot begins in MAY 2012 as planned.
The statement said:
"It is unfortunate that without checking, a leading morning broadsheet irresponsibly declared that the shooting of DHOOM:3 had been indefinitely postponed and that it would be shot after Aamir Khan completes certain other future commitments.
This is absolutely baseless.
DHOOM:3 starts shooting in May 2012 and Aamir Khan joins the schedule in June as per plan.
Produced by Aditya Chopra, DHOOM:3 is written and directed by Vijay Krishna Acharya, who had also written DHOOM and DHOOM:2.
Apart from Aamir Khan, who plays the anti-hero in the film, and Katrina Kaif, both Abhishek Bachchan and Uday Chopra will continue in their now iconic roles of Jai Dixit and Ali.
The film is slated for a 2013 release."
Stay tuned we will bring you all the news on DHOOM:3 – BACK IN ACTION!