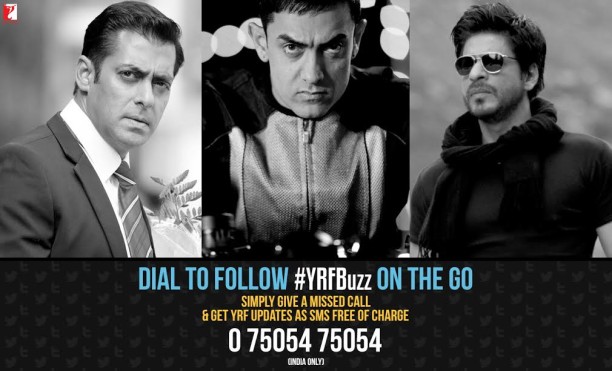 One of India's top and cutting edge production houses, Yash Raj Film's philosophy of being 'first-to-market' has another proof point. In a move to reach an audience always on the move, Yash Raj Films (@YRF on Twitter) has teamed up with Twitter India to help reach every Indian film fan with a mobile phone.
@YRF will send selective Tweets (driven by #YRFBuzz) as SMS to users who subscribe to the service by giving a missed call to 0-75054-75054. This feature works on any phone, any network and is a completely free of charge, for online as well as offline users.
When contacted Anand Gurnani, Vice President – Digital, Yash Raj Films, said "We are on the cusp of widespread growth across mobile, web and social media. This syndicated mobility program will aim to reach mobile-friendly audiences and analyze consumption patterns and trends across web and mobile. Moreover, the move is aligned to the company's 'mobile-first' approach."
Added, Pratiksha Rao, Head of TV & Entertainment Partnerships, Twitter India, "In India, Twitter is focused on reaching every person with a mobile phone and this product is in service of that goal. We are excited about Yash Raj Films taking the initiative to make it even more accessible for fans of their movies and content to stay in touch with the latest buzz at one of India's biggest movie production houses."
With this initiative, Yash Raj Films becomes the first production house to activate this kind of service in the entertainment vertical.