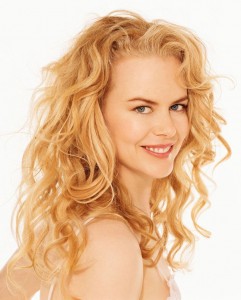 YRF Entertainment CEO Uday Chopra has announced he is joining forces with Pierre-Ange Le Pogam of Stone Angels to produce and finance the upcoming Nicole Kidman vehicle, "Grace of Monaco".
The film, to be directed by Olivier Dahan (La Vie En Rose), starts production this fall in South of France. YRF Entertainment's development head, Jonathan Reiman, will serve as executive producer, along with the film's writer, Arash Amel. Inferno is currently selling foreign rights to the film at the Cannes Film Festival.
The movie tells the story of efforts by the late Princess Grace of Monaco (the former Grace Kelly, played by Nicole Kidman) to make peace between her adopted country and France. Grace, just 33 years old and having just given up an acting career to become Monaco's First Lady, maneuvered through a political minefield to resolve the situation, as detailed in the film.
The project is the latest move by YRF Entertainment, a Beverly Hills-based production and financing company that is a subsidiary of Indian studio Yash Raj Films, to develop, finance, and produce English language films for the U.S. and global market. Both Uday Chopra and Pierre-Ange Le Pogam are particularly pleased to be teaming up to bring "Grace of Monaco" to the big-screen.
Chopra says, "Grace of Monaco is the kind of movie that has a perfect blend of talent and sensibility that YRF Entertainment is proud to be a part of. We look forward to a great partnership with Olivier and Pierre-Ange."
Le Pogam says, "When I first read the script written by Arash Amel, I thought it was a great story to tell, with a lot of artistic, historical and emotional potential. This is why I invited Olivier Dahan to become the director because he has this artistic vision. When Olivier and I met with Nicole Kidman for the first time, we felt immediately she was the right artist to portray Princess Grace. When I then met with Uday, I had the same feeling after our conversation. He was obviously the right partner because of his beautiful vision of the movie. We are very proud and enthusiastic to be sharing the experience of working together with YRF."
YRF Entertainment is currently also overseeing post-production on Peter Glanz's upcoming comedic feature, "The Longest Week", starring Jason Bateman and Olivia Wilde, and has a slate of films in development.
About Stone Angels
Stone Angels is a production and distribution company based in Paris. Stone Angels is the French distributor of "Cosmopolis", directed by David Cronenberg, starring Robert Pattinson and currently in the official competition at the Cannes Film Festival. Stone Angels co-produced and is distributing "Horses of God", directed by Nabil Ayouch and in the official selection 'Un Certain Regard' at Cannes.
About YRF Entertainment
YRF Entertainment is the U.S. division of Yash Raj Films, a 41-year-old studio in India founded by Yash Chopra, father of YRF Entertainment CEO Uday Chopra. YRF Entertainment, based in Beverly Hills, is a production and financing company focused on developing, financing and producing feature films for the U.S. and global marketplace.