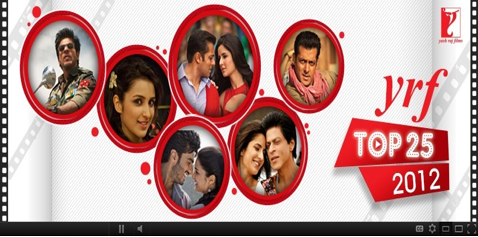 With Christmas and New Years Eve around the corner, the YRF team is all geared up to treat their fans with exciting YRF goodies. The brand has commenced a new contest on their digital platform named 'YRF TOP 25 2012 '. The contest is going to be a 25 day activity till the end of the year.
The contest kicked off on 7th December 2012 and the participants will be tested for their filmy aptitude. Everyday a chartbuster will be uploaded from the YRF library and a question regarding the same would be asked. One lucky contestant who answers the question rightly is gratified with exciting YRF goodies.
A winner is announced daily, so by the end of the contest, 25 winners will be receiving exciting YRF goodies this Christmas season. The digital platforms are buzzing with excitement as the fans and followers are eagerly waiting to get their hands on the exclusive merchandise.
You can join in the fun here http://www.facebook.com/yrf