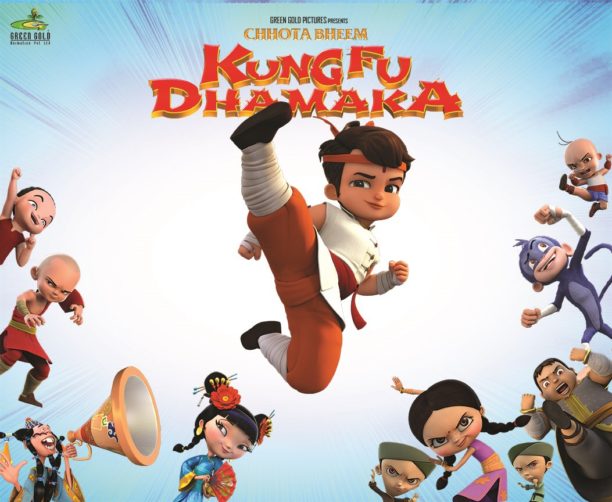 Apart from its home productions, Yash Raj Films has successfully distributed films of other renowned film-makers across India through its strong & vast distribution network. Adding to its ever-growing list of titles, YRF will distribute forthcoming Indian animation films "Hanuman vs Mahiravana" and "Chhota Bheem: Kung Fu Dhamaka", across India. Produced by innovative animation content company Green Gold Animation, these films will be released in Hindi and Tamil languages across India in stereoscopic 3D & normal 2D versions.
In the past, YRF has had a successful distribution collaboration with Green Gold Animation, while distributing their film "Chhota Bheem And the Throne of Bali" across India in May 2013.
Speaking about this twin film deal, Rohan Malhotra, Vice President, Yash Raj Distribution said, "Chhota Bheem and Hanuman are iconic animation characters among Indian kids today. Green Gold Animation has been able to build these inherently Indian animation heroes, Hanuman from mythology and Chhota Bheem as a fictional character and their films deserve a strong release. "Hanuman vs Mahiravana" will release across India on 22 June, 2018 and "Chhota Bheem: Kung Fu Dhamaka" will release later this year."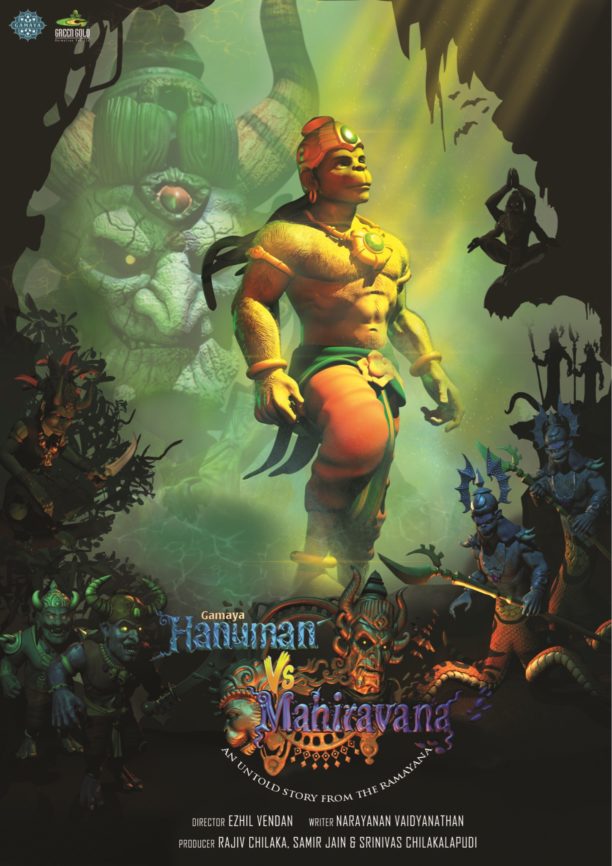 Elaborating on their distribution deal with YRF, Rajiv Chilaka, CEO of Green Gold Animation said, "YRF is a big and strong partner for us and we have worked together in the past and we are happy that this partnership will bring two amazing stereoscopic 3D animated movies for Indian audiences. "Hanuman vs Mahiravana" is an Untold story from the Ramayana and is an action packed family movie and we are targeting teenage and older audiences with this movie."
This collaboration with Indian animation for YRF will amplify the reach of these films to their widest possible audience, ensuring Indian audiences get the best of home grown entertainment.
Synopsis of Chhota Bheem: Kung Fu Dhamaka
On the emperor's invitation, Chhota Bheem, now stronger than ever, is in the kingdom of China, participating in a prestigious martial arts competition. When Kia, the emperor's daughter is taken by her uncle Zuhu, Bheem and team go after the kidnappers, but Zuhu is unlike any enemy Bheem has ever encountered. Steeped in dark magic and martial arts Zuhu is pure evil, Bheem may just have met his nemesis in the land of Dragon.
Synopsis of Hanuman vs Mahiravana
The quest to rescue princess Sita is coming to an end as Rama and his army of monkeys make their final push for victory against the demon king Ravana of Lanka. In the ensuing battle, Rama defeats and disarms Ravana but magnanimously spares his life. That night, Ravana unleashes his most powerful ally; his brother Mahiravana, a dark and powerful sorcerer who rules over the Underworld. Mahiravana's shadow casts a blanket of deception over Rama's army and the unseen enemy captures Rama and Lakshmana. Mahiravana intends to kill the two princes at day break to fulfill a prophecy that will make him invincible. Can Rama's friend Hanuman save them before it is too late?