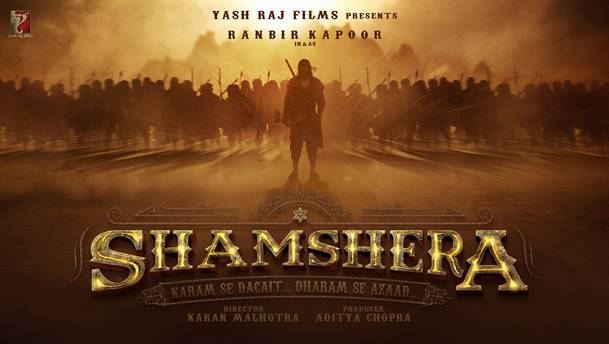 YRF's action spectacle Shamshera that pits Ranbir Kapoor and Sanjay Dutt in a bloody face off on the big screen is set to release on July 31, 2020. Yes, sadly we have to wait until 2020 but from what we hear it will definitely be worth the wait!
Directed by Karan Malhotra, who directed the blockbuster Agneepath, Shamshera is a desi, high-octane masala film. An edge of the seat adventure, it is set in the heartland of India and will have jaw-dropping action sequences and a never seen before Ranbir Kapoor. Sanjay Dutt takes on Ranbir as he plays a ruthless, merciless villain in the film.
Shamshera also stars Vaani Kapoor as a gorgeous temptress and her Jodi with Ranbir makes it another exciting storyline that promises to be big on the big screen.
Talking about the movie, Ranbir Kapoor says, "Shamshera is exactly the film I was looking for. While growing up watching Hindi commercial cinema, I had an image of what a film hero should be doing. Shamshera allows me to do everything that I had imagined and it's a very exciting project for me. Karan is going to take me completely out of my comfort zone and I'm looking forward to this challenge."
Sanjay Dutt says, "My father and Yash uncle were very close friends and now that I'm doing my first YRF film, it is an extremely emotional moment for me. When I heard Karan's idea to pit Ranbir against me, I thought it was just brilliant. I'm looking forward to shooting this incredibly exciting film, my second with the hugely talented Karan Malhotra."
The film is set to go on the floors end of this year and shooting will wrap by mid 2019.
Stay tuned you can bet we will be bringing you all the Shamshera news!