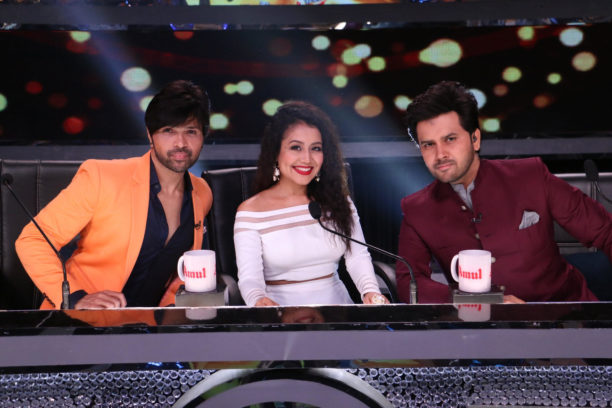 The number one reality show at the moment, is none other than SaReGaMaPa Lil Champs. The sixth season of the show, has not only reached the top spot in TRPs (TV ratings) despite The Kapil Sharma show, but has also received a 4 month extension!
If you watch the show every weekend, you will be familiar with the good music and positive energy that is always present. The judges of the sixth season include the multi-talented Himesh Reshammiya and popular singers Neha Kakkar and Javed Ali. The esteemed jury members (Ram Shankar, Asees Kaur, Pawni Pandey, DJ Paroma, Kiran Kamath, Debojit Saha to name but a few) also add their special touch to the show, as they take part in various jury challenges given to the lil champs. The main highlights of the show are host Aditya Narayan with his poor jokes and everyone's favourite plus one contestant, the very cheeky and lovable Jayas Kumar. The love triangle track between judge Neha, plus one Jayas Kumar and host Aditya, is too much fun as is contestant Shanmukhapriya's mother's "small dreams" of turning judge Javed Ali into Baahubali!
The show has also seen a host of celebrities attend as it has become a great platform for them to showcase their forthcoming films. Actors Shraddha Kapoor, Arjun Kapoor, Kriti Sanon, Sushant Singh Rajput, Parineeti Chopra, Ayushmann Khurana, superstar Salman Khan and Sohail Khan have all appeared on this season so far. It will be interesting to see which stars grace the stage during the extension.
Watch SaReGaMaPa Lil Champs every Saturday and Sunday at 9pm only on Zee TV.
In association with Himesh-Reshammiya.com