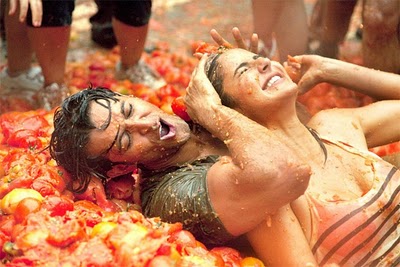 Eros International's release Zindagi Na Milegi Dobara, an Excel Entertainment production directed by Zoya Akhtar and starring the fabulous cast of Hrithik Roshan, Katrina Kaif, Farhan Akhtar, Abhay Deol and Kalki Koechlin has opened to rave reviews and outstanding audience feedback. We told you just yesterday about the amazing numbers ZNMD is getting at the box office. It has, in fact, netted Rs. 52.50 crores worldwide!
The film has done so well overseas in its opening weekend that in the US and UK ZNMD has hit high on the box office charts! According to EDI Neilson, the film debuted in UK Top 10 and not only that Variety reports that ZNMD came into the US Top 20 charts as well. That is quite impressive especially considering the film opened along with the mammoth blockbuster Harry Potter and the Deathly Hallows 2!
In other ZNMD news:
Farhan Akhtar has confirmed that his character Imraan's Shayarii will be included on the next set of ZNMD CDs. You can read the beautiful poems written by Javed Akhtar here while you wait!
If you haven't yet, be sure to catch the trip of a lifetime because Zingagi Na Milegi Dobara!