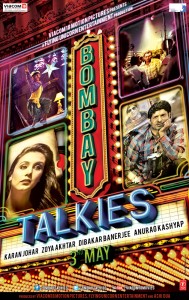 Director Zoya Akhtar is one amongst the four directors who are putting up Bombay Talkies as a tribute to 100 years of Indian cinema by clipping four individual 20 minute short films. Zoya's short film here is about a 12 year old boy who is very fond of Katrina Kaif and her dancing skills. He is a huge fan of hers and dances to 'Sheila Ki Jawaan' whenever he can.
As a matter of fact, Zoya met a boy a few years ago at a social get together. Apparently when this idea of Bombay Talkies came up, Zoya could think of nothing but this incident since it had been imprinted on her mind ever since. A source close to Zoya said that this incident touched her heart in such a way that she carried it with her for more than two years. "She felt that this story will be ideal for her short film. It is the perfect way to share the incident with the audience," added the source.
Reportedly, the role of the boy will be played by child artist Naman, who played Jhangiya in the film Chillar Party. Bombay Talkies is set to release on May 3rd.