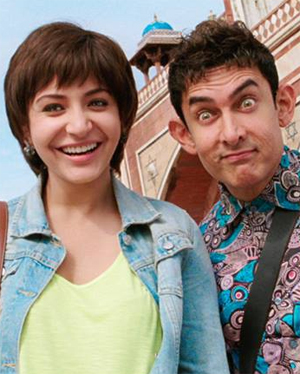 To celebrate the release of PK, BollySpice has cooked up a list of 10 reasons why we think you should go and see this much talked about film. PK stars Aamir Khan, Anushka Sharma, Sushant Singh Rajput, Boman Irani and Sanjay Dutt in the leading roles and has been directed by Rajkumar Hirani. The film marks Hirani's return to directing following the megahit comedy 3 Idiots, which also starred Khan. Check out why we think PK is a film worth watching!
1. PK is one of the most highly anticipated films of 2014 and considering that it has been made over a 5 year period; surely everyone wants to see what it has to offer.
2. Boman Irani has managed to pull off a number of roles in films like 3 Idiots and Munnabhai MBBS. Surely he will have something interesting to offer us with PK.
3. The film will see Hirani team up again with producer Vidhu Vinod Chopra, who both manage to create a whole lot of magic when they work together!
4. PK will see Aamir Khan taking on a whole new avtaar as the title character. Based on the promos, his odd personality makes you wonder what PK is all about.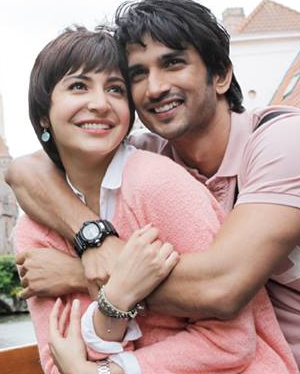 5. After a gap of almost two years, PK will see the return of Anushka Sharma, who has been busy shooting for this film as well as other projects that are in the pipeline next year. PK will see Anushka working for the very first time with Aamir and Hirani (a film which any actress would surely kill for).
6. We all know that Hirani is the best when it comes to making comedy. So if you're looking to have a good laugh, then head down to your nearest cinema to catch PK as we are expecting a whole lot of laughter with this film.
7. The song 'Chaar Kadam' has become a huge hit and many are keen to see Anushka and Sushant Singh Rajput's chemistry in the film.
8. Aamir is known for her perfectionism and we are expecting him to deliver a knock out performance with PK. He has himself admitted that it is one of the best roles he had done during his 26 year career.
9. The film will see Sanjay Dutt making an appearance and many are keen to see what his character is all about in the film.
10. Hirani's films are known for delivering a strong message, which are intertwined with all the comedy and drama. We are curious to see what message he has for the audiences with PK.