2012 was a reasonably good year for Bollywood overall, with trade pundits stating that in terms of innovation & commerce, the year set a benchmark. With the 2013 movie calendar looking additionally promising, it's a safe bet that the year will have enough drama, action and (hopefully) moolah to keep everyone thoroughly entertained. But while 2012 was high on taking risks, leaving the old out and embracing the new, it left us desiring for more a little more in terms of alliances, trends and outlooks. Hence, though Christmas is a month past us, we are hoping that in the event Santa is working overtime, we have a small wishlist for the things we desire from Bollywood in 2013.
5. SRK-Salman Patch Up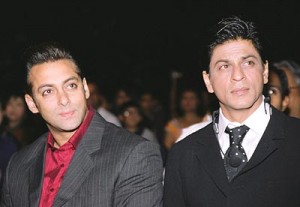 They patched up. No they didn't. They almost did. Well they eventually didn't. One of the most popular combos of the 90s, Salman and Shah Rukh kept everyone guessing off a possible reconciliation all through 2012. An amiable friendship gone sour around four years back, these two kept bumping and tactfully avoiding each other, on multiple occasions through the year, giving ample feed for gossip mags. Despite each openly maintaining that no one can broker peace between them, Salman jumping to SRK's defence in a recent episode of a reality show. This has re-ignited hope among fans that there just might just be slight chance the actors would kiss and make up (no pun intended). The only one who seems capable of pacifying the two warring Khans is Karan Johar who shares a celebrated rapport with each. Even as fan clubs troll the other with much animosity, it's no shocker that an SRK-Salman patch up has been on the wish-list of many. After all who wouldn't want an encore of this fabulous camaraderie from the years gone-by? So over to you then KJO, kya hamaare Karan-Arjun screen pe saath nazar aayenge?
4. Bring back our 90s cliches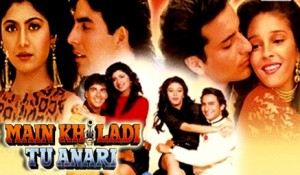 While we are on Karan-Arjun and the delectable decade of the 90s, can we request our filmmakers to bring back the high drama from the nineties and the years before? We got little glimpses of that era in 'Once upon a time in Mumbaai', but we miss the little bits of the films back then which added an enigmatic feels to the film making them an extremely fun affair. The vamps, the pets, the peculiar looking villain (with a fancy looking den if possible), the daakus and the smugglers, the doctor or the lawyer with the kala coat, rolling credits marking 'THE END' in huge font without the hum-drums of another ear-piercing item song, the MAA and offcourse Ramu kaka.
3. Boost the Indie Scene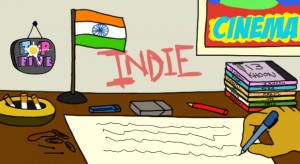 2012 saw cinema taking the path less trodden and venturing into screening of offbeat independent low-budget films under the banner 'PVR Directors Rare'. It is an extraordinary effort wherein corporate entities backed new age cinema thus bringing wonderful films to the urban audiences. While most releases under this banner received positive reviews, in terms of viewership the reality was far from expectations. Owing to viability and audience reception, this bunch got handful screenings, an insubstantial number in proportion to its commercial sibling. Limited urban multiplex shows, early morning or late night slots, and highly priced tickets resulted in even the small section of interested viewers staying away. Filmmakers working on a shoe-string budget couldn't match the marketing costs of the mainstream flicks, which translated to low exposure and lower audience turnout. No satellite or International releases further curtailed the reach of these films. However 2013 looks set to see improvements in this endeavour. In the last few months of 2012, independent film-makers have come together for a campaign called 'save Indie cinema'. Via this initiative, the team is reaching out to I&B ministry with their concerns and suggestions to help this leg of cinema. Additionally PVR programming head, Shiladitya Bora in an interview asserted they're working on increased screens, better releases.  "We will be more quality conscious, we'll cut down the number of releases," he says. "So we can do better marketing, and space out films so they get a proper run" Now here's praying that audiences equally show support in order for these efforts to sustain. Fingers crossed for our indie wish to come true.
2. Breaking the leading lady stereotypes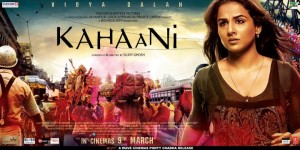 Women gave a new sense of direction to Hindi cinema in 2012. Be it real – Gauri Shinde (English Vinglish), Reema Kagti (Talaash), Juhi Chaturvedi (screenplay-Vicky Donor), Urmi Juvekar (writer-Shanghai) or fictional – little gems gave us Vidya Baggchi (Kahani), Shashi Godbole (English Vinglish), Jhilmil (Barfi), women led a welcome break from the hero worship this cinema is accustomed to. However amidst a probable trend set for the future reflecting in the emergence of women power, some of the other bigger names continued to feed on stereotyping women as the 'damsel in distress' who could do no good on her own. Veronica (Cocktail), Zoya (Ishqzaade), Mahi Arora (Heroine) were examples of strong leading characters that were introduced with much aplomb and spunk but were prey to the sexism and altered to end up as a besotted mere accessory. We made our displeasure very evident in an editorial where we wrote about our leading ladies being stereotyped into characters with no depth. Here's hoping the New Year witnesses a change in this approach.
1. I'm slapstick – about time Bollywood did away with it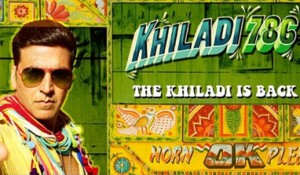 Slapstick comedy. It's the most abused term in Hindi cinema and the momentum with which its growing one-100-cr-film at a time is pretty daunting. Encouraged by audiences flocking to the cinemas to see these star-powered leave-your-brain-at-home masala films, the count to the likes of Bol Bachchan, Khiladi 786, Son of Sardar has been increasing multi-fold year after year. Collectively termed slapstick comedy (which I like to refer to more as slap on the face of the audience) these films thrive on tested formulaic scripts and an A-lister to lure this star-crazy audience into believing that it's been made especially for its potboiler fans while the makers guffaw their way to the bank. Being bitten in your crotch by a python, making contorted faces, floppy wrists to enacting gay, filmmakers seem content disregarding common sense & taking the shortcut out. Here's wishing they wake up to the difference between comic & crass and refrain from crossing the lines of civility.
Special mention: Another thing that stood out this year was having the actors sing for themselves (Ayushmann, Ali Zafar, Aditi Rao). Now that is a pretty cool idea which I wish we could experience more of. But then again as an afterthought, if it really means I've to listen to Abhishek or Farhan or Hrithik.. ummm maybe not! !