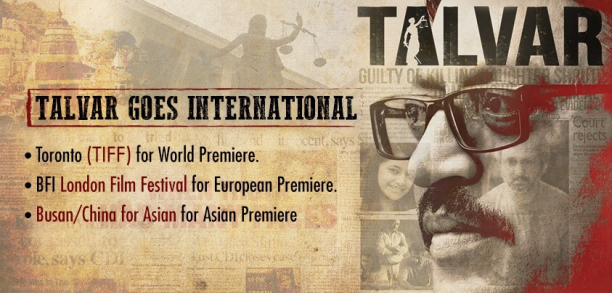 Very few actors bring a character alive the way Irrfan does. And very few actors ensure that each film receives due recognition. Be it main stream Bollywood films or art house cinema, big banner Hollywood films or impactful Japanese cinema, Irrfan Khan has left his mark and how! With his films being screened at various film festivals across the world, Irrfan is proving to be a regular at international Film Festivals:
1. He is one of the most critically acclaimed actors and has won several awards at film festivals all over the world
His most recent award was at the Indian Film Festival of Melbourne (IFFM) 2015 for Piku. He has also won best actor at the Dubai International Film Festival (DIFF) and at the Asian Film Award for The Lunchbox (2013)followed by the best actor award at Indian International Film Festival of Queensland for Qissa (2014).
2. His movie The Lunchbox is the only Indian movie to have ever won the prestigious Toronto Film Critics Association Award
While Irrfan's film, 'The Lunchbox' has an unending list of accolades to its name, it is also the first Indian film to be awarded the prestigious Toronto Film Critics Association Award 2014.
3. He is the most recognized Indian actor in the international circuit
Irrfan chooses films that are content driven and hard hitting. Each film screened internationally has been well received by the audience. With this, Irrfan is one of the most recognized Indian actors in the festival circuit.
4. He is redefining entertainment and is taking Indian cinema global
Indian cinema is slowly creating a niche for itself internationally because of actors like Irrfan Khan. Films like The Lunchbox, Paan Singh Tomar, Qissa and the latest one Talvar have helped take Indian cinema to international stage.
5. Each year at least one Irrfan Khan movie makes it to Film Festival and this year it is his upcoming film Talvar