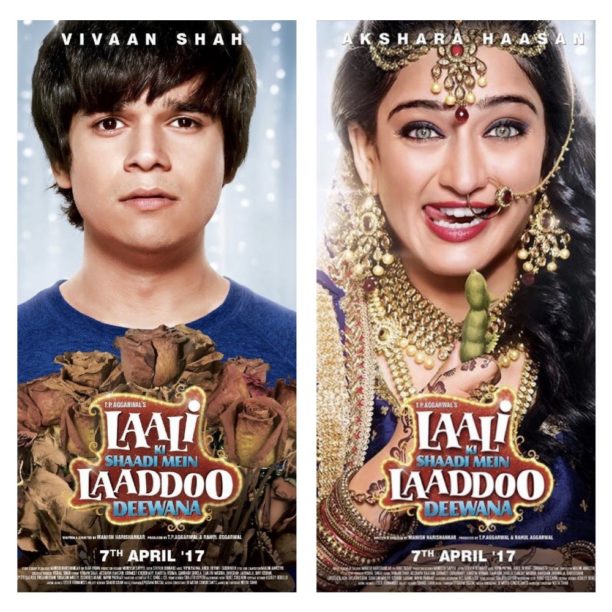 It was exactly a decade ago when Naseeruddin Shah and Sarika came together for Rahul Dholakia's Parzania [2007]. The tragic tale had the veteran actors pair up as a grieving couple as their child goes missing. Now 10 years down the line, it is their respective children who have grown up and are now being seen together as a pair in Laali Ki Shaadi Mein Laaddoo Deewana. This time around too, there is a child involved in the tale, though the peg is that of an unborn, and not a missing child.
"It is as uncanny as it gets," comments our source, "Who would have thought that the family members would come together again on screen with a child in the middle of the affairs? Of course, Parzania was a serious tragic affair whereas Laali Ki Shaadi Mein Laaddoo Deewana is a feel-good family entertainer. Still, it is some coincidence to have Naseer's son Vivaan and Sarika's daughter Akshara together in such a set up."
Incidentally, in their younger days, Naseeruddin Shah and Sarika had never paired up.
"They were seen in a film called Shart [1986] more than three decades back. However, in that film Shabana Azmi was the leading lady and Sarika had a supporting role. Though both actors were quite prolific in the world of films, their paths never crossed with each other until Rahul Dholakia got them together in Parzania," our film historian adds.
At that time, both Vivaan [17] and Akshara [15] were in their teens.
"For Laali Ki Shaadi Mein Laaddoo Deewana, the idea was to get a couple together which was unexposed. These films were signed at the time Vivaan and Akshara had done Happy New Year and Shamitabh respectively," our source adds, "Unlike other star kids, they hadn't interacted much since their social circles were separate. However, Bollywood as an industry has its own of bringing people together, and now that these kids have grown, they are being seen as a couple. Unlike their parents, they have paired up much early in their career."
While it is a known fact that both Naseeruddin Shah and Sarika came up with award winning performances in Parzania, it would be interesting to see how their kids have performed for camera in a much light hearted affair.