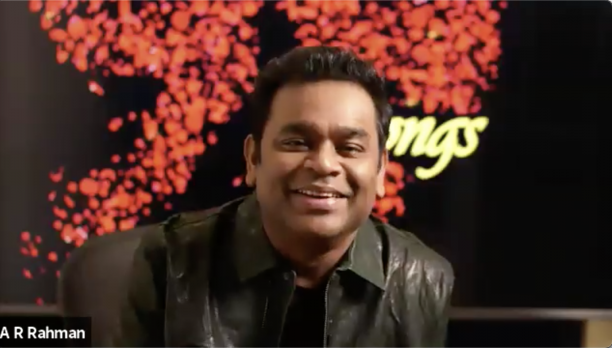 Music maestro, A.R. Rahman's 99 Songs, released on 16th April too much acclaim. Directed by Vishwesh Krishnamoorthy, 99 Songs introduces actors Ehan Bhat and Edilsy Vargas and also features Lisa Ray, Rahul Ram, Tenzin Dalha and Ranjit Barot.
The movie follows the journey of a young man named Jay whose life centres around his two great loves: music and his girlfriend Sophie. Jay wants to show the world that music can and will conquer all. Sometimes, the journey we take is destined to lead us to many revelations and discoveries. It's, after all, in the unknown that we find ourselves to be limitless. 99 Songs is Jay's quest to understand his purpose and passion, to overcome the challenges that stand between him and everything he cares about. It is a journey of heartbreak and redemption, of loss and faith. 99 Songs is an ode to the timeless power of love and music. It's the embodiment of the belief that one song can and will change the world.
Not only did A.R. Rahman write the 14 song soundtrack for 99 Songs, but he also took on the roles of write and producer… for the first time! To mark the release of the film, Mr. Rahman recently hosted an international press conference to talk about the film and its soundtrack. We have video and quotes so read on!
Opening the conference he said,
He went on to explain, "I wanted to be imaginative and do something I believed in."
Adding, "The film's narrative and the music are like the seasons."
Mr. Rahman has described the film as told through the eyes of a musician and composer and follows his story and his compositions, which ranges over many different styles of music, like pop, rock, jazz, a lullaby, classical and much more all with an Indian undertone. So I asked him to talk 'about how these compositions came together and how they tell a story of the composer?'
He replied:
The director Vishwesh Krishnamoorthy also joined in talking about working with A.R. Rahman and on 99 Songs.
One of the most amazing things is that the film is releasing in three languages – Hindi, Tamil and Telegu – Speaking to the media, Mr. Rahman joked, "If I knew earlier that we'd do three languages, I would have only made five songs and not 14!" He also revealed he did not want the film to simply be a dubbed, multi-lingual film. He wanted each to retain its essence in the languages they were making it in.
Saying the film is an experience filled with heart and soul, he went on, "At a period where we are all unaware of the future, I think this movie will definitely bring hope into your lives. It talks about dreams; it talks about how you struggle and come out as a winner. It talks about the internal struggles of a creative person, which not a lot of movies deal with. Like the line in the trailer – music is the last magic left in the world."
As for the 99 Songs soundtrack, it is a brilliant album. As I wrote in the music review, "A.R. Rahman's soundtrack for 99 Songs is truly one of the best set of compositions I have ever heard. He is, of course, known as one of the greatest composers in the world. With this soundtrack, I truly feel he has reached an even higher level of genius as a composer with the momentous songs for 99 Songs. It is music that is sublime, transcendent, majestic, divine, magical and so many more adjectives of praise. I sat there in awe of the talents of the singers, the musicians and Mr. Rahman's incredible art!" Read the full review here.
Also, be sure to check out our video interview with Mr. Rahman and star Ehan Bhat here.
99 Songs is in theatres now!