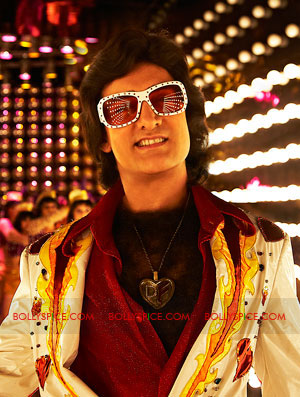 In 38 years of his career, Aamir Khan has done what his audience never expected him to do!
The much talked about item song from the upcoming caper comedy Delhi Belly is going to take everyone aback with a sweet surprise as it will introduce Aamir as the brand new 'item boy' of B Town.
The song 'I hate you like I love you.. Tera Pyaar Ne kar Diya Deewana..' is an ode to the disco era of cinema. It is set in the 70s backdrop where Aamir plays a fictitious character called disco fighter. He is seen wearing a jazzy silver suit with a funny layered hairdo and pair of sunglasses.
The song truly keeps the spirit of Delhi Belly alive with lyrics that say "jo chauka udta hai usse chhakka kehte hain" and "shake that biscuit baby!".
Lately, there were rumors that Aamir was keen on roping in Katrina for the song and had even asked for suggestions from his fans on a social networking website. The song was ready sometime ago but the question of the item girl was lingering for quite sometime. Now that the wait is finally over all we can say is move over Kat, Deepika here comes actual item boy.
Aamir Khan finally unveils the much awaited item song of Delhi Belly and candidly expresses, "This is my tribute to 70's Heroes, my tribute to the Disco Era. All actors of that era – Mithunji, Rishiji, Jeetuji – all of them."
Choreographed by Bosco (of Bosco Ceaser), directed by Abhinay Deo.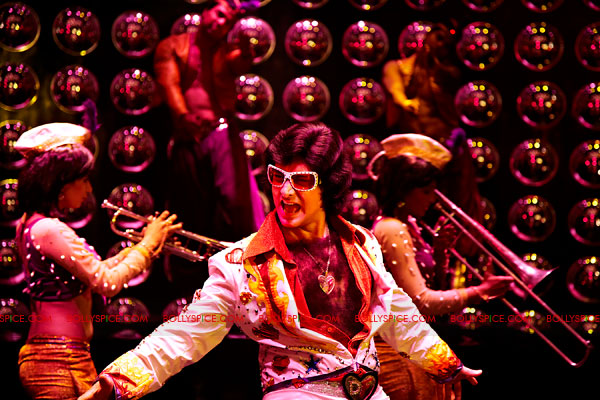 Song will be the end credits of the film. Delhi Belly releases in 1st July, 2011.