As far as music goes, Aashiqui 2 has a huge legacy to live up to, as set by its predecessor which released almost a decade back.
If the hits received on the online jukebox released on YouTube earlier is anything to go by, the team seems to have half the battle won. Meanwhile, the makers decided to pay a unique ode to the original by holding the official music launch of the sequel at Sudeep Studios where the original Aashiqui soundtrack was recorded.
"Gathering here for us is a personal journey back in time. Past is something you cannot visit, you can only pay a tribute and move ahead", revealed producer Mahesh Bhatt adding that it is an emotional moment for everyone associated with the film. "I still remember the day when Gulshanji came and met me. He said, let`s make a musical film and from there the journey started," he shared candidly
Late Gulshan Kumar's (producer of 1990 Aashiqui) 18-month-old grandson Ruhaan (son Bhushan Kumar and wife Divya Khosla`s son) unveiled the music of the film holding the CD adorably accompanied by the lead actors of the film Aditya Roy Kapoor and Shraddha Kapoor.
Playback singer Tulsi Kumar, who has sung two songs for the film, confessed that her late father Gulshan Kumar's association with the original is reason she feels an "emotional connect" with the remake. "It was his dream that I become a singer" she said adding that her father would've been extremely happy to see her be a part of the sequel
.
While director Mohit Suri shared that Aashiqui 2 was not just a film but felt more like a tradition that was passed on, Bhushan added "My dad created wonderful music with Aashiqui and with Aashiqui 2, I hope to reach somewhere near to the songs that he created."
The soundtrack is composed by Jeet Ganguly, Mithoon & Ankit Tiwari. The album has 11 love songs and all the compositions have a contemporary feel while retaining the flavour of the original movie's music. Songs have been penned by Irshad Kamil, Sanjay Masoom and Sandeep Nath.
Co-produced by Vishesh Films and T-Series, the film's release was recently preponed to April 26.
Check out some images and video from the event!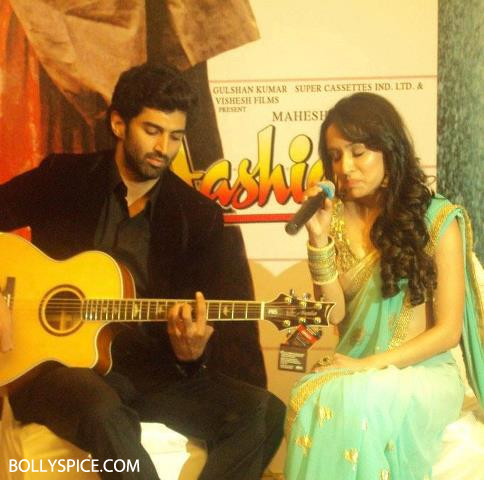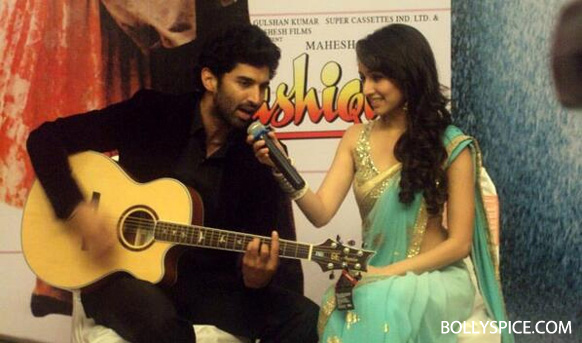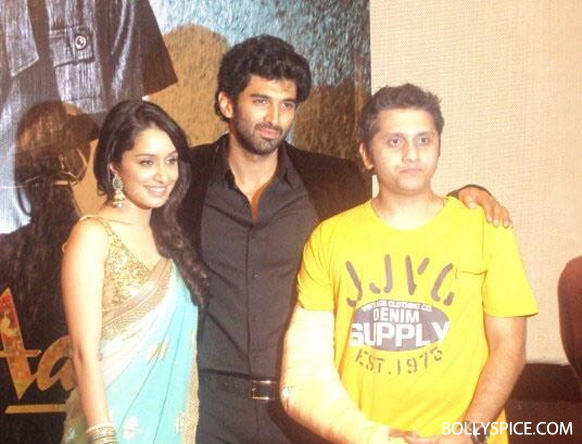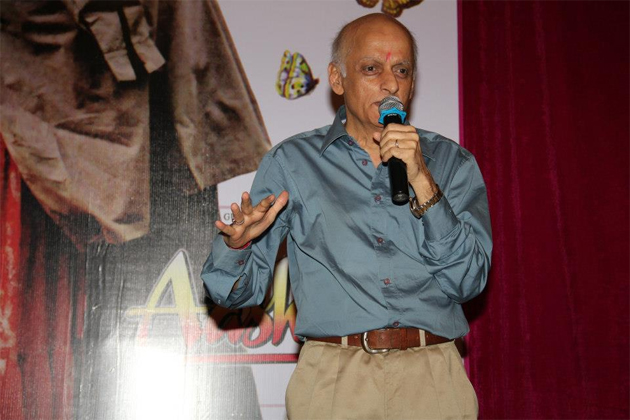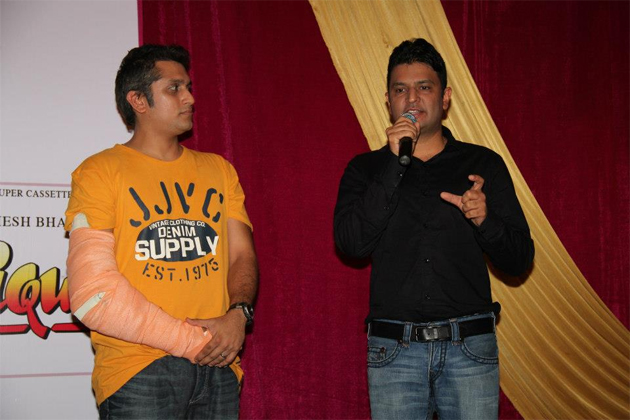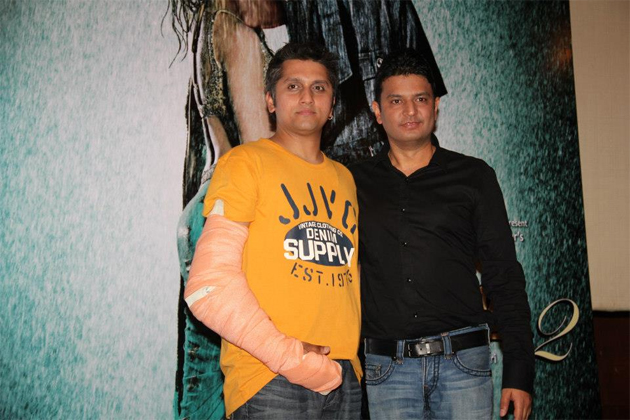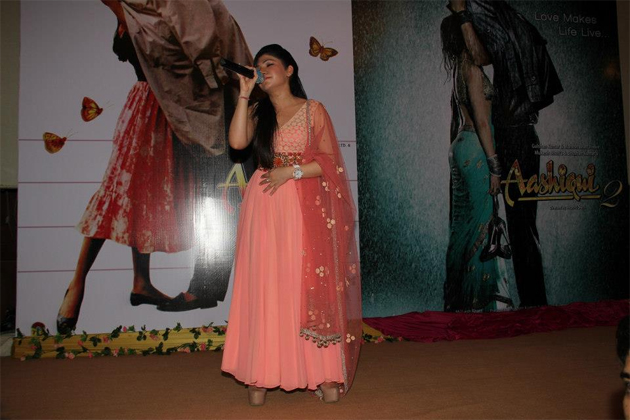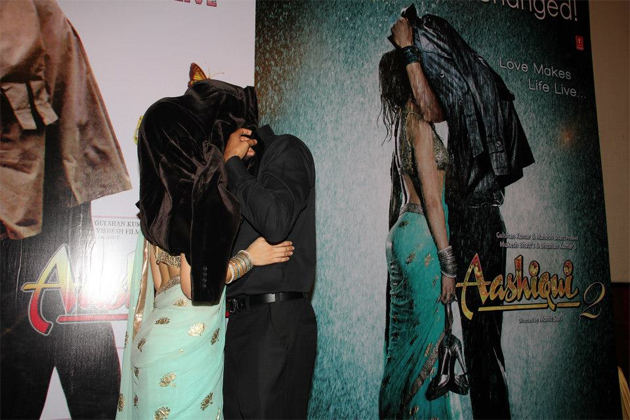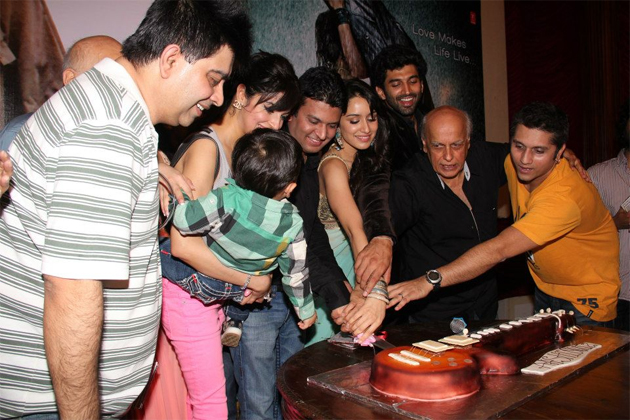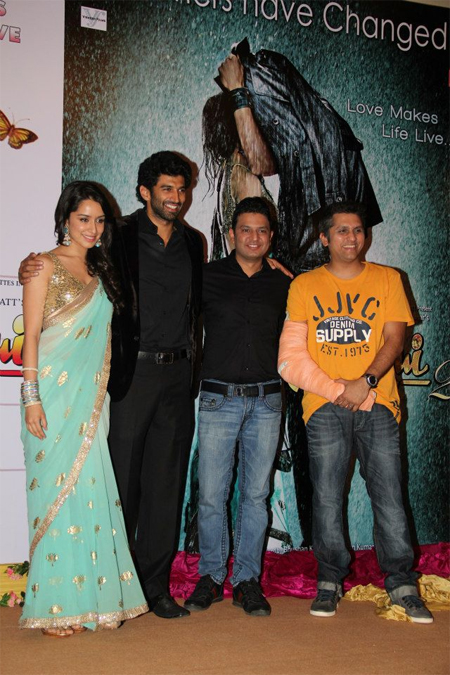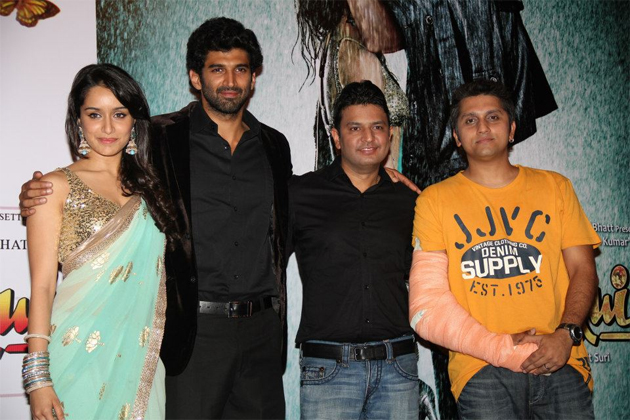 http://youtu.be/Nz3CIn4KTm4

http://youtu.be/AaXo_BCd5C0