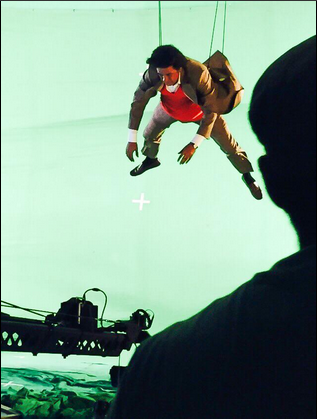 Oh it's a bird. No, it's a plane. Oh wait! It is Boman Irani! Yes, that's exactly what can be said about the popular actor's first TVC with FRU Juicy Jelly. The talented actor is now the new face of FRU Juicy Jelly – a mouth watering jelly for all age groups. Boman Irani is not only known for his impressive acting skills but also for his quirky side, a trait that perfectly embodies this brand.
FRU Juicy Jelly has maintained itself as a brand for the young at heart and who better to represent it than actor Boman Irani! Recently, the actor also posted behind-the-scene images of the ad shoot for FRU Juicy Jelly on Twitter. These images show him in a pose most people would never imagine. He is seen dangling in the air against the backdrop of a green screen. The actor went on to express his happiness about the shoot by tweeting, "Enjoyed every tiring minute." From the looks of it, the concept is interesting and the actor sure had a good time. The TVC scripts have been developed by their creative agency, Innocean Worldwide India. They are conceptualized as a series of humorous adventures of Boman Irani with FRU Juicy Jelly.
Well hope this ad is as unique as the FRU Juicy Jelly itself. Can't wait to watch it!