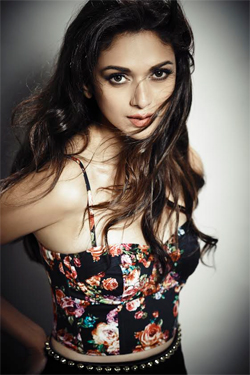 Aditi Rao Hydari, who plays deaf and mute in her upcoming film Guddu Rangeela, did something unique to get into the skin of her character.
To get the nuances of her character right, she visited the school of deaf and mute, and spent time with the students there. She learnt a lot, including sign language and their spirit for life. Not only that, for few dance sequences, Aditi used to listen to the song just once and then used to practice her dance steps without music to get her body language bang on as a deaf and mute person.
She feels that this itself is a different dance form altogether and she is happy that she got to learn something so unique like this.
Aditi says, " It was amazing to experience and watch how touch, sight and instinct become so enhanced and sensitive while preparing for the part of 'baby' a girl who is hearing and speech impaired."