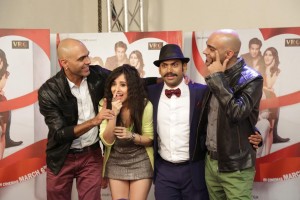 After the AIB Roast, a funny video featuring Badmashiyaan actors, Sharib Hashmi and Suzanna Mukherjee and ex-Roadies hosts, Raghu and Rajiv, was edited out by almost 50 per cent by director Amit Khanna. He didn't want to take any chances of suffering the same fate that he had suffered earlier for his film Badmashiyaan where five words (kuttey, kaminey, har**kh, a**, pichh**** and maa ki ***kh) have already been deleted by the Censor Board from the film. The hilarious mock audition video, with some outrageously funny one-liners,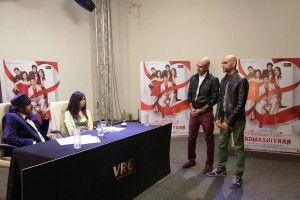 turned out to be a tame affair with Amit beeping out half the words!
Vijay Gutte's
Badmashiyaan
– fun never ends, is directed by ace fashion photographer Amit Khanna, produced under the VRG motion pictures/ After studio. The film stars Sharib Hashmi, Suzanna Mukherjee, Karan Mehra, Sidhant Gupta and Gunjan Malhotra, is slated for
6th March 2015
release.