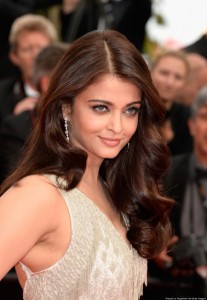 There is naturally, a lot of excitement surrounding Aishwariya Rai Bachchan's come back film Jazbaa which is to be directed by Sanjay Gupta.
Further developments about the film have confirmed that iconic actors Shabana Azmi and Irfan Khan will both play very important roles, alongside Aishwariya. The film will see Aishwarya performing action stunts and we hear that she is going all out, to make this a come back worth waiting for!
According to Variety.com, Jazba will be a contemporary thriller set in modern Mumbai. Sanjay Gupta who spoke to Variety, gave the following explanation on why he chose Aishwarya for the role: "I chose Aishwarya because India is a completely male-driven society and so is its cinema. The lead protagonist in my film is a woman, and therefore it was imperative that I cast someone with the right histrionic capabilities as well as strong shoulders to carry the film. The fact that this will be the first film in nearly five years with which she returns to the cinema screens is an added bonus."
The cast will begin shooting for the film in January and the first look will be premiered at the prestigious Cannes film festival. As many are aware, Aishwarya has represented Bollywood on many occasions at Cannes and she has even participated as a member of the jury back in 2003.
Jazbaa is expecting a worldwide release in either August or September next year. Stay with BollySpice for all the updates!