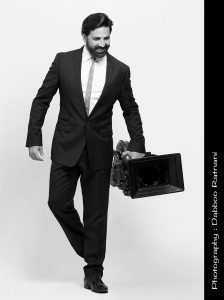 He has been entertaining audiences with comedy, drama, romance, some with a bit of all three as well as historical and social issue driven content for 25 years. We are of course talking about the great Akshay Kumar. He is truly one of the best in Bollywood and audiences love to watch his movies.
His newest release both as actor and producer, Toilet: Ek Prem Katha hits theaters on August 11th. Directed by Shree Narayan Singh, this important film brings to light the issues surrounding sanitation, open deification and women safety in India.
Toilet Ek Prem Katha (TEPK) is the real-life love story between Keshav and Jaya (Bhumi Pednekar) whose love transcends across barriers of society and tradition but is challenged by the most unexpected hurdle, a toilet.
TEPK is set in two villages near Mathura, where at least 80% of households are without any access to a lavatory. It is a true story of millions of women in rural India who have to still to this day, walk a few kilometers away from their homes just to be able to relieve themselves, at break of dawn or fall of dusk and face the risk of rape/kidnapping.
The film is a satirical, quirky, humorous, light-hearted take on the matter, aiming to tug the hearts of every single lover, who is willing to go to any lengths for their beloved. It also looks at 'Will things remain the same in this country? Do mind-sets ever change? Will India be a safer country for women by simply making toilets? Only time will tell'
Check out the trailer to set the stage:

About working on a film like Toilet – Ek Prem Katha Akshay says, "The decision to do films of this caliber is purely intentional. I've slowly, passionately and deliberately put myself in a situation where I can and want to do more with my films than just entertain!!"
He goes onto say it he feels it was very important that TEPK needed to be told as a socially relevant film that also has a love story entwined. "The subject is so strong, but without commercial viability, it will not be able to spread as far and wide as is necessary. And something like Toilet – Ek Prem Katha needs to be heard from every corner not only in India, but the entire globe!! The writers are so creative that this love story is all it needed to go from an unforgettable real life marital crisis to an important revolutionary subject, a love story based on the Pot ;o)"
Adding, "I wanted this subject to be heard, creating a voice about a serious issue while using humor as its back drop and drama as its driving force. But the secret ingredient being a genuine love story had me hooked from day one, whatever reservations I might have had were completely outweighed by the chance of making this into a reality for the World to witness, that India may have 3D movies but not a toilet!"
And being Akshay, he went on to say as only he can, "This film holds a message so strong, but its delivery is so delightful that it's like being taught how to drive in a Ferrari ;o) fast paced, dangerous if not careful, but beautiful around the edges."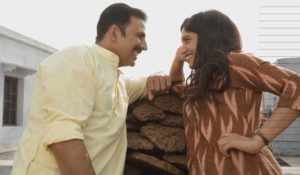 The actor had nothing but praise for co-star Bhumi Pednekar, "Bhumi has shown nothing but disciplined courage when it comes to her choice of films. She was brave enough to take on this role without batting an eyelid, for she isn't interested in being a typical actress, she is here to make a difference and show you don't need to be a Barbie doll to be an actress. India is full of extremely talented actresses, and I'm hoping Bhumi receives as much success with this film as her last, because I genuinely want the industry to be filled with talent and not just beauty."
Akshay, both as producer and actor, complimented director Sree Narayan Singh, who earlier was an editor for films like Baby, M.S Dhoni: The Untold Story and Rustom for his work on Toilet: Ek Prem Katha. "He has stepped into his new found role with all religious heart. He's one of the most interesting directors to work with, he prays for 3 hours every morning before every single shoot, even early morning shoots. He's open-minded, he's not stuck in his ways, and he's willing to try everything to get what's right for the film. His editing skills are literally like no others, this is a fast paced lovely film thanks to him."
The actor also talked about shooting for the film in Mathura and how his interaction with the local people helped him gain insights into their life and helped him shape the film and his role.
As we said in the introduction, Akshay Kumar has been entertaining us in over 300 films for the last 25 years. His recent films have been more content driven and he says that was a conscious decision to do more and to make an impact, "In this line of work, everything has to be a conscious decision, timed and planned just like my comedy sketches… I didn't suddenly wake up one day and say I want to be more serious about my career. The timing was right in my life. My intrigue into offbeat scripts, my desire to make a change in the substance of my films, the want to give my audiences more than a laugh and a giggle. I've made so many films that I felt it was time to reinvent myself, to really make a difference in my country, even if it's teaching them a bit of history that didn't sink in at school, or a reminder that we can change our society, our beliefs, our hygiene, all we have to do is want to. I don't mind even if I have the smallest of impact in this world, I just want to be able to say 'I tried…'"


Not only releasing in India, UK and the US, Toilet: Ek Prem Katha is the largest worldwide release for Akshay Kumar. Releasing in well over 70 countries in the foreign markets, TEPK will be seen in relatively newer markets like Chile in South America all the way to Greece, Czech Republic, Hungary, Malta, Japan, Croatia, Estonia, Latvia in Europe, a first for a Bollywood Film.
Be sure to watch it wherever you are in the world!
We look forward to what Mr. Akshay Kumar will bring to the big screen next!
Also check out our interview with Bhumi Pednekar about TEPK here.