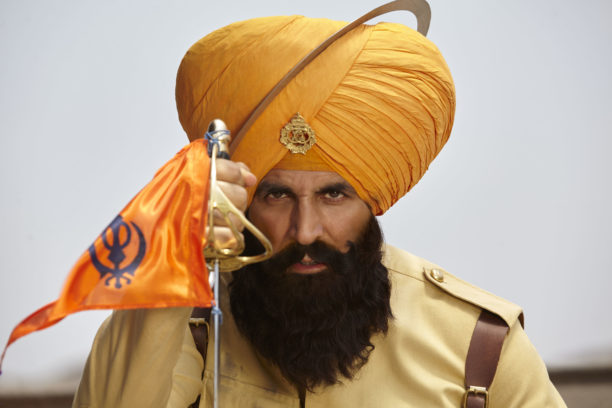 Starring Akshay Kumar and Parineeti Chopra, the epic historical drama Kesari directed by Anurag Singh is set to hit theaters on March 21st. Kesari is based on the battle of Saragarhi fought between the British Indian army's Sikh Regiment and Afghan tribesmen in September 1897. The British Indian contingent comprising 21 Sikh soldiers were attacked by around 10,000 Afghans and decided to fight to the death, which is considered as one of history's greatest last-stands. These saffron clad warriors fought valiantly against all odds and changed the meaning of bravery.
Let's set the scene with the trailer

See what Akshay Kumar had to say about the film in the special Q and A!
Kumar revealed that he was very surprised that Kesari was based on a true historical story, "Well, I was truly amazed that Kesari was based on a true story, the Battle of Saragarhi, a battle that was truly forgotten if not erased from our history. A beautiful story that depicts the bravery, values and valiance of the Sikh regiment, Kesari is also in honour of 'every martyr that has ever lived'."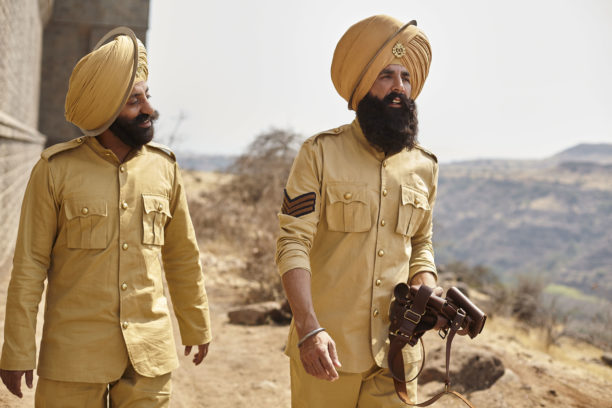 About playing the role in the film Kumar said, "It's my first war drama and I was honoured and humbled to have had the opportunity to portray such an important role in the history of India, that of Havaldar Ishar Singh. I can only describe this opportunity as sheer pride and I'm so lucky to have had the privilege to portray this incredible Sikh in my lifetime."
The actor faced many challenges during the shoot of this film, "The biggest challenge for me was to shoot in unbearable weather conditions, whether this was heat in Mumbai whilst wearing my heavy turban to shooting in low altitude locales such as in Spiti. It was a grueling schedule, with a lot of intense action sequences which was quite a challenge as it had to look real."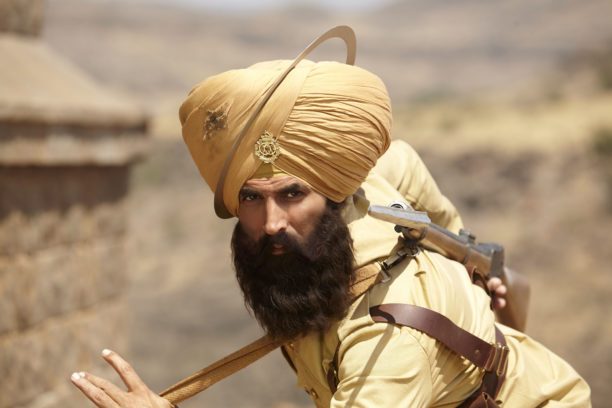 Continuing on his thoughts of doing the action he said, "I had the best time doing action for Kesari because they were raw. The very premise of the film is something that swells my chest with pride. There are two major action sequences the film has. Spiti was a beautiful place but it had it own challenges – high altitude and low oxygen. The action choreography was quite difficult. Also, to recreate a battle that took place in 1897, we had to learn the traditional battle style then."
"But when you see the film and how scenic the locations are, and how well it all worked out, it was so worth it," he concluded.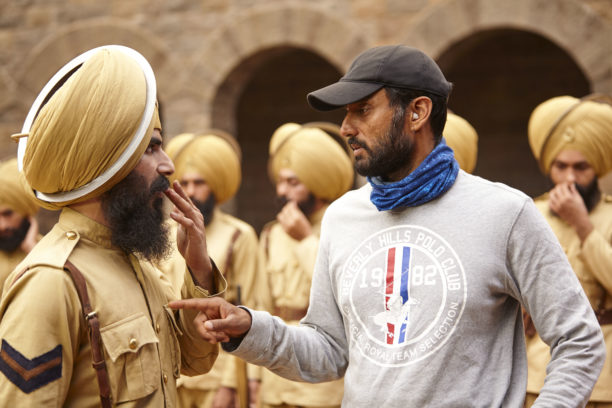 He had nothing but compliments for the director of the historical drama Anurag Singh, "What I really like about my director Anurag is his clarity in what he wants and his relentlessness in achieving it no matter what. He has such a pure heart that he deserves to tell this story and he deserves to be appreciated for it. He may have chosen the most difficult locations but he stood true to the story and come Hell or high Water he was going to show this battle how it should be told. He's one of the best directors as a human and as a talent I've had the pleasure of working with…"
Kumar said he really feels audiences must see Kesari, "because it's a true story and it's a forgotten and proud part of our history. It's a story that needs to not only be heard but experienced for all its wonders – I genuinely feel the audience will connect with every scene and character; they will be filled with emotions and left asking questions."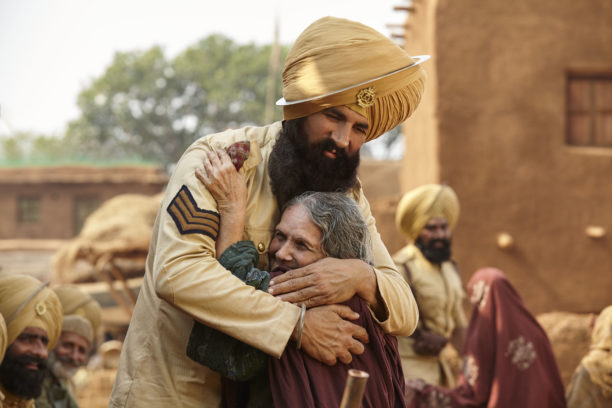 "And of course, we as a team – the entire crew, the stellar cast including Parineeti, have put our heart and soul into this film. We hope we make those 21 brave Sikh soldiers proud with Kesari. It's in their honour and we salute them."
"This film is extremely special and close to my heart," Kumar adds. "I'm actually very emotional about it, it's my dedication to all the martyrs back then and even now who keep fighting for our country, our Bharat Ke Veer."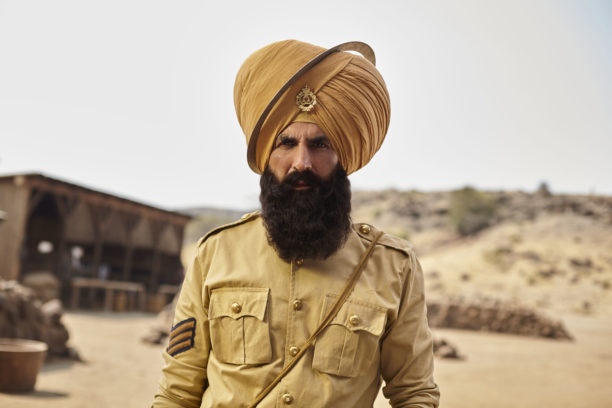 Kesari is in theaters March 21st worldwide!