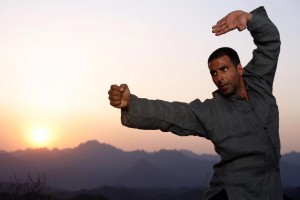 When it comes to seeking a Martial Arts mentor in the Bollywood industry, there is no one better than international superstar Akshay Kumar. For his latest project, Akshay has taken on the task of training his co-star, Sidharth Malhotra, in preparation for the upcoming film, Brothers. The Indian film remake of the 2011 hit Warrior sees Akshay playing Sidharth's older brother, who are both martial arts fighters, seeking victory in the ring. Brothers will be produced by Hari Om Entertainment and Karan Johar's Dharma Productions.
Having studied Martial Arts in Hong Hong, Akshay is not only a qualified Martial Arts Instructor, but has risen in recent years to the prestigious accolade of Shihan – teachers' teacher. Alongside his countless action films, Akshay has amassed a wide array of martial arts qualifications including a sixth degree black belt in Karate and a black belt in Taekwondo. Even when not training for a specific film, Akshay keeps himself physically fit, with his exercises often starting as early as 5am. Due to the physical nature of Brothers however, Akshay will be upping the standard even for him!
The pair have reportedly been working relentlessly on gruelling fitness regimes both requiring highly controlled diets, prolonged martial arts training sessions and weight lifting. Whilst working very closely together, their goals are reportedly very different, with Sidharth needing to gain considerable muscle mass in a short space of time, whilst Akshay has lost 10-12 kilos for his role, suggesting that Akshay's character will have a far sleeker and trimmed look than more recent action films we've seen Akshay in.
Brothers is set to hit screens in October 2015.