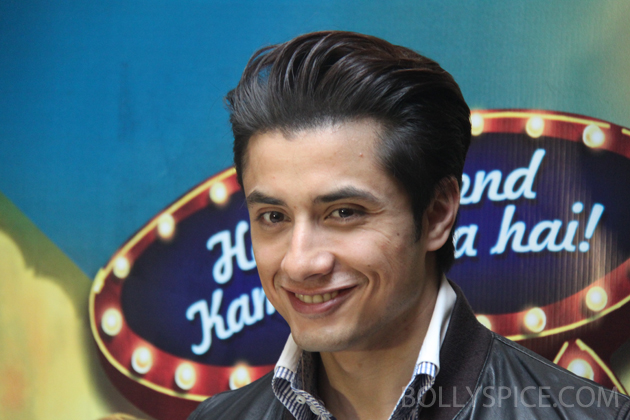 Actor Ali Zafar took out time from filming Aman Ki Aasha in London to speak to Sunny Malik for BollySpice about his next release, Chashme Baddoor. Chashme Baddoor also stars Siddharth, Taapsee Pannu and Divyendu Sharma, Rishi Kapoor and Anupam Kher and is directed by David Dhawan.
What does the title Chashme Baddoor mean?
Chahsme Badoor relates to a woman's beauty. It means that may the evil away be kept away. As you know the film is a remake of the 1981 film, of the same name. David Dhawan has directed the film.
Salman Khan and Govinda said that David often walks into the frame without saying cut. Did he do that during Chashme Baddoor?
Yes, he did (laughs). He feels a lot and gets very emotional. He sometimes would just walk into the frame because he is an old-school director and does not watch the monitor during a take. He does not like that. He will just watch the actors as they are performing. He would just walk into the shot (laughs). That was funny.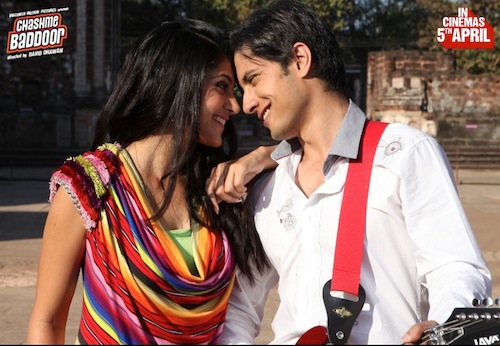 What is the film about?
The story is about three friends who live together. I play the character of Sidharth who was played by Farooq Shaikh in the original film. The other two friends, played by Siddharth Narayan and Divyendu Sharma, are always after girls. My character has never been with a girl but falls in love with one played by Tapsee. His two friends think that how can he have that girl and we can't? They do everything to jeopardize his relationship. What happens then is the story of the film…
How similar is the film to the 1981 film of the same name?
The basic plot is the same. The film has been treated for modern times.
How was it working like with your co-stars Siddharth, Tapsee, Divyendu and others?
They are all very nice. Siddharth is such an experienced actor and very skilful. Divyendu is very good to watch and very subtle and natural. Tapsee is a very sweet girl. Rishi Kapoor and Anupam Kher were great too. It was great working with everyone.


Were you ever conscious that David Dhawan's last film did not do well?
Not really because you can't judge somebody from their last work right?
But people do and especially people from the industry.
It is unfair to do that and in our field, you give hits and flops. Everybody has had flops and hits in their careers. You look at the overall repertoire of work of the person. I mean David has churned out some of the biggest films in Bollywood and is one of the most successful directors in the industry. His films have done fabulous numbers.
You missed out on the promotions of Chashme Baddoor because you are in London for Aman ki Aasha. Was the schedule here last minute because actors usually take off a month before the release for publicity?
Chashme Badoor was supposed to release in February 2013 and after that I was supposed to come to this shoot in March. The release was postponed to April. I was committed to this film which is why I had to come.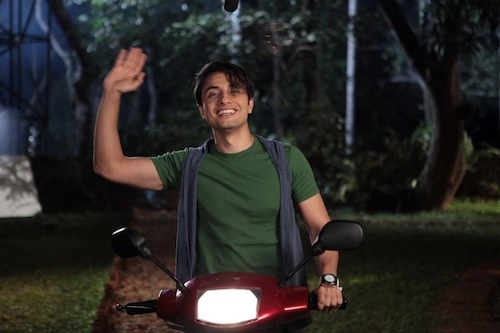 You have sung three songs for the OST of Chashme Baddoor. But Har Ek Friend Kameena and Early Morning are sung by Sonu Nigam. Was that strange for you to lip-sync to someone else's voice?
Not really. I am an actor and I have to do that. Sonu is a really nice guy. I have said this before too. I met him a party and he is very nice. It's a very nice song and the song was shot on all three actors.
What's your favourite song from the film?
I like Har Ek Friend Kameena Hota Hai and Dhichkyaaon Doom Doom.
Did you miss composing music for the film?
I was happy that someone else composed the music. I was composing the music of London, Paris, New York when I started filming Chashme Baddoor. We were shooting at YRF Studios and I was also composing the music and recording the songs in the Audio Wing at YRF Studios. I would do a scene and then run to the audio wing and then run back to do another scene.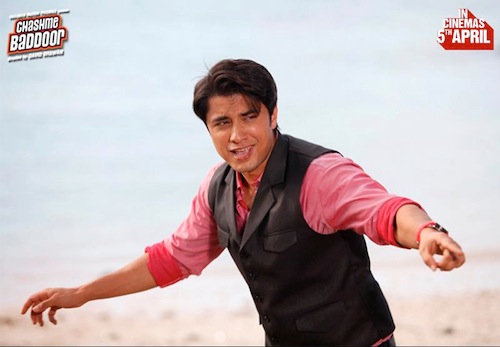 You apparently refused to kiss your co-star Tapsee in the film.
I didn't refuse it just because it was with Tapsee. I feel a little uncomfortable kissing on-screen. That's a personal choice. Salman Khan has never kissed on screen too.
Do you get into who should be cast opposite you in films?
When you have a director like David Dhawan, you know that the film is in safe hands. You should just have faith in your director.
Is Chashme Baddoor a family film?
It is a family entertainer but it depends on your relationship with your family if you will feel comfortable watching it with them or not.
After Mere Brother Ki Dulhan, there was buzz that Katrina Kaif will feature in one of your videos. You have already commented on it and so has she. What's the status now?
It's just that I have been really occupied. I am also composing the music of the film and filming for it simultaneously. I have been busy in the studio and on the setsI don't like to do things in a hurry and hassle. If I come up with a good song, which I think she would suit in then it will happen. There is no song. When I will make the song, I will ask her.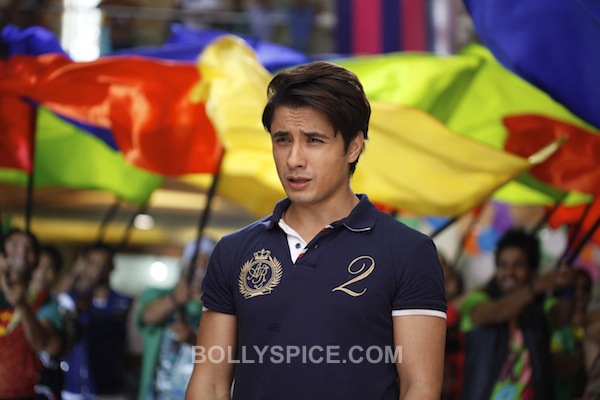 You are also doing a film with YRF again with Parineeti and Ranveer Singh. How has your relationship been with the studio?
Very good. They are an amazing studio to work with. Mere Brother Ki Dulhan was probably one of the best experiences for me. The way they operate and take care of you is amazing. They were very nice.
You were applauded for your acting in the film. Will you be doing a solo hero film for the banner?
Probably. We have spoken about it but everything will happen in due time.
Chashme Baddoor in in theaters now!