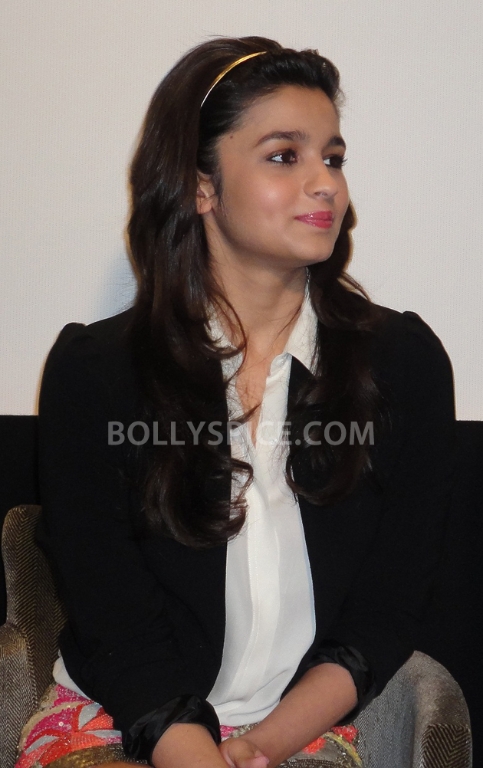 Karan Johar's protégé Alia Bhatt will be seen donning a two piece bikini in her debut film Student Of The Year, revealed the Kabhi Khushi Kabhie Gham director at a recent press conference in London.
While the two boys, Sidharth Malhotra and Varun Dhawan, worked out in the gym to look toned and fit for various sports and shirtless scenes, Bhatt was told to lose weight for her first feature film as a leading actress.
Karan Johar told the British Asian Media that he felt bad telling a then 17-year-old child to lose weight but also added that it was necessary for the role she was to play in the film.
Alia, 19, said: "I always knew I had to lose some weight but thought I was cute. I thought I was a little chubby but I thought it was okay."
"Alia felt that wearing a bikini in the film and looking good in it was her biggest achievement. It was an Academy Award winning moment for her," said the 40-year-old director-producer in London.
Student Of The Year releases in UK cinemas this Friday on 19th October 2012 through Eros International.