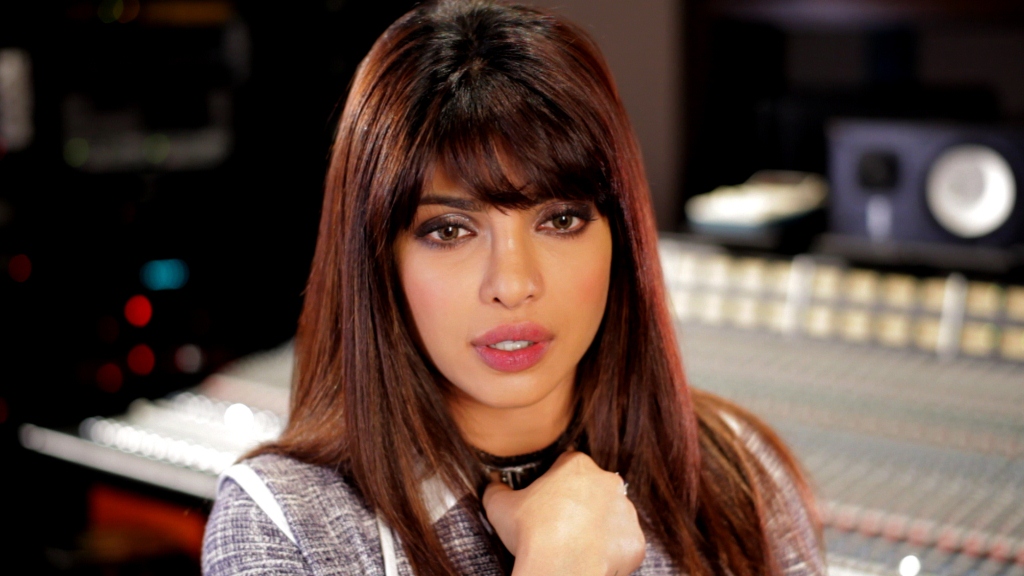 WASHINGTON, D.C.—February 26, 2013 — In a hard-hitting new video released today, celebrities from around the world called for support in the global effort to control and eliminate seven diseases that plague more than 1 billion people around the world, including 500 million children. In the video, international actors and musicians witness the devastation neglected tropical diseases (NTDs) cause and encourage their fans to be part of the solution. The video is part of the END7 campaign, a public awareness initiative dedicated to controlling and eliminating the seven most prevalent NTDs by 2020.
Priyanka Chopra (leading Bollywood actress and international recording artist), Emily Blunt (Salmon Fishing in the Yemen, Devil Wears Prada); Eddie Redmayne (Les Miserables, My Week with Marilyn); Tom Felton (Harry Potter series); Yvonne Chaka Chaka (South African pop star); Tom Hollander (Pirates of the Caribbean, Pride and Prejudice); are featured in the video. These celebrities join a growing cast of supporters including Katy Perry, Ewan McGregor, Alyssa Milano, Norah Jones, Rosanna Cash, Paula Abdul and Stella McCartney to help raise public awareness about NTDs.
"In India alone, nearly 700 million people are at risk for elephantiasis and more than 200 million children are at risk for worm infections," said Bollywood star Priyanka Chopra. "Through the END7 campaign, we can offer a solution that will change the lives of millions of people living in poverty in Asia and around the world. I am proud to be a part of the global effort to end these diseases."
END7 is the first global public awareness campaign dedicated to NTD control and elimination and relies heavily on individuals spreading the word and getting involved through Facebook, Twitter and YouTube. It aims to raise the public awareness and funding required to cover the cost of distributing medicine and setting up treatment programs for NTDs. END7 is encouraging supporters to sign a pledge to inspire global policy leaders and philanthropists to take action and help end these diseases by 2020.
"Until recently, I didn't even know these diseases existed," said actress Emily Blunt. "The serious disabilities and suffering they inflict on the world's poorest people is heart-wrenching. But I was inspired to join the END7 campaign because, for once, the solution is simple and available now. And the cost for treatment is so low that almost anyone can make a big difference by giving just a few cents/pence."
It costs approximately 50 cents/pence to treat one person against the seven most common NTDs for an entire year. Pharmaceutical companies have donated billions of pills to treat these diseases and many programs use existing infrastructure, such as schools and community centers, as distribution points, making NTD treatment one of most cost-effective public health initiatives available today.
"I have really been impressed with the support for END7 among my fans," said Tom Felton. "END7 is unique because so little goes such a long way. Through Facebook, YouTube and Twitter, young people can donate and share the campaign with their friends. A simple social media post can make a big impact."
The seven most common NTDs—hookworm, ascariasis (roundworm), trichuriasis (whipworm), schistosomiasis (snail fever), lymphatic filariasis (elephantiasis), onchocerciasis (river blindness) and trachoma—infect more than one in six people worldwide, including more than 500 million children. They cause blindness, massive swelling in appendages and limbs, severe malnutrition and anemia. NTDs prevent children from growing and learning. They reduce adults' economic productivity and ability to care for their families, keeping communities trapped in a cycle of poverty and disease.
"We are building a movement that allows nearly everyone to play a part in making these diseases history," said Dr. Neeraj Mistry, managing director of the Global Network for Neglected Tropical Diseases. "Since last January's London Declaration we have seen a significant increase in support for NTD control and elimination among global leaders. What we need now is for the general public to get involved in our cause."
The END7 campaign was launched in 2012 by the Global Network for Neglected Tropical Diseases, an initiative of the Sabin Vaccine Institute. Wunderman UK leads the creative direction for the campaign, which includes this latest video along with the campaign's website, Facebook hub and previously released "Mission in a Minute" video.
To watch the video, entitled END7: How to Shock a Celebrity, and learn more about the END7 campaign, visit www.end7.org.
END7: How to shock a celebrity

About NTDs
NTDs are a group of 17 parasitic and bacterial infections that are the most common afflictions of the world's poorest people. They blind, disable and disfigure their victims, trapping them in a cycle of poverty and disease. Research shows that treating NTDs lifts millions out of poverty by ensuring that children stay in school to learn and prosper; by strengthening worker productivity; and by improving maternal and child health.
About Sabin Vaccine Institute
Sabin Vaccine Institute is a non-profit, 501(c)(3) organization of scientists, researchers, and advocates dedicated to reducing needless human suffering caused by vaccine preventable and neglected tropical diseases. Sabin works with governments, leading public and private organizations, and academic institutions to provide solutions for some of the world's most pervasive health challenges. Since its founding in 1993 in honor of the oral polio vaccine developer, Dr. Albert B. Sabin, the Institute has been at the forefront of efforts to control, treat and eliminate these diseases by developing new vaccines, advocating use of existing vaccines and promoting increased access to affordable medical treatments. For more information please visit www.sabin.org.