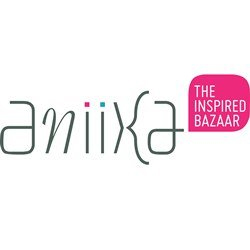 Aniika is the name all fashionista's need to watch out for, because this online bazaar is set to create waves in fashion. Meaning beautiful, Aniika is an online bazaar with a bit of a twist. It provides U.S consumers with the opportunity to shop for limited-edition products directly from the best emerging Indian design talent. Aniika showcases an India that is based on traditions but has a contemporary, global aesthetic feel.
Founded by Meghana Rao and Shamim T, Aniika allows American users to buy directly from Independent Indian designers from the comfort of their own home.
We caught up with Meghana Rao, who told us what inspired her to start Aniika, the latest fashion trends and much more.
What inspired you to start up Aniika?
A few personal experiences and beliefs inspired me to start Aniika.
I have personally always loved, appreciated and surrounded myself with Indian products be it jewelry, accessories, clothes or home décor that are moored in tradition yet alive to a contemporary aesthetic.
Every year when I travelled to India from the U.S, I happened to meet and see around me emerging designers who made fabulous lifestyle products. On the one hand they had very limited avenues to sell globally, most of which were
expensive and/or did not appeal to them. And on the other hand I noticed that in the U.S most people who appreciate and follow Indian fashion or love Indian home décor only knew of the more established designers (only because they
don't hear of the others). There was an obvious gap there.
Moreover, I could see that the contemporary Indian design direction that many of these emerging designers in India chose to incorporate in their products was something that was widely accepted and appreciated in the U.S.
And so I thought it would be awesome if people like me got a chance to buy these limited-edition contemporary Indian pieces here in the U.S at affordable prices, wear products that tell a story plus support an emerging designer.
Most importantly, these products would seek to break clichés about Indian design and bring unique products to those like myself who respect Indian craft yet seek out the edgy.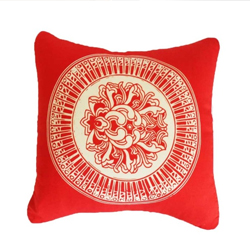 And so Aniika was born.
There are so many online boutiques around, why should people shop at Aniika, what makes it stand out from the rest of the online boutiques?
Unlike other Indian fashion sites, we have created a niche for ourselves by showcasing top 'emerging' Indian design talent over 'established' Indian design talent.
We only carry designers whose products are moored in tradition yet very alive to a contemporary aesthetic. For the global 'collector', we reveal opportunities to own fascinating new work from a resurgent India PLUS you are not just buying limited-edition, unique pieces at affordable prices but you are also supporting and encouraging immensely talented upcoming Indian designers.
We are not yet another fashion website – we consider Aniika to be the opportunity several thousand emerging Indian designers were looking for to create their brand globally. We provide the emerging Indian designer the
support, a platform, a meeting place and a world store.
Most importantly, you would shop on Aniika if you would rather wear a unique story over a pretty mass produced product that has no history.
What goes into your decision of whose line you carry on the site?
At a high level, 3 main criteria go into this decision:
1. Uniqueness of the product and the story behind the product/designer
2. Design direction of the products
3. Quality of products
What are the goals of the site to help young designers?
For designers we have 2 main goals:
1. To help make their creations visible to a global, appreciate buyer market
2. To provide them the required operational support to reach this global market
What are your hopes for Aniika?
My vision for Aniika is for it to become 'the online destination to shop for unique, limited-edition contemporary lifestyle products from top emerging Indian design talent'.
How would you describe the products on your site?
Products that tell a story and are moored in Indian tradition, yet alive to a contemporary aesthetic.
You currently only ship to the United States, why did you only choose the US and would you consider shipping to other countries such as the UK and India?
My assessment of demand was for the U.S market given that I am based here and I can see what works and does not work. So I started with the U.S. Yes, we will expand shipping into other international destinations sooner than later.
What Indian outfit do you think all ladies need to have in their wardrobe at the moment?
A vintage sari Kantha stole! Love them.
What would you say are the trends in Indian products and fashion?
Glittery nail art, Kolhapuri's footwear and Vintage sari stoles.
How do you see Aniika growing?
We see Aniika growing steadily and being known as a bazaar that clearly places quality over quantity. The site currently showcases 95 fabulous stores and by the end of this year, we will touch close to 160 stores. We will also shortly be shipping to few other international destinations in addition to the U.S.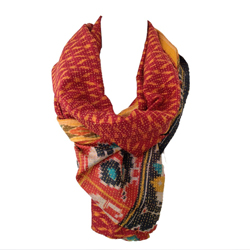 Indian inspired products certainly seem to be more in fashion the world over and especially in England and the US now than ever before. Do you see that in your work and why do you think that is now?
The fact that we are living in a global economy is proven not only through the stock markets but also through fashion! : ). India's rich culture, which also encompasses its craft repertoire, is hard to miss and not love. The Fall 2012
Chanel fashion show proved this in great style. Having said that, I think its not just India that inspires fashion world over, but also global fashion that inspires Indian design. In fact that's what I love about emerging Indian designers we showcase on Aniika. Their products beautifully incorporate traditional Indian craft in a manner that would appeal to an urban audience. This in my opinion also represents the modern or as I like to call it 'New India' where global trends and design plays a subtle yet important role in Indian product design.
What is next for Meghana Rao and Aniika?
We were seed funded and have just raised our first angel round of investment. Aniika has an exciting year ahead. Stay tuned for more great design talent and some other surprises! 🙂
Experience Aniika yourself by visiting www.aniika.com