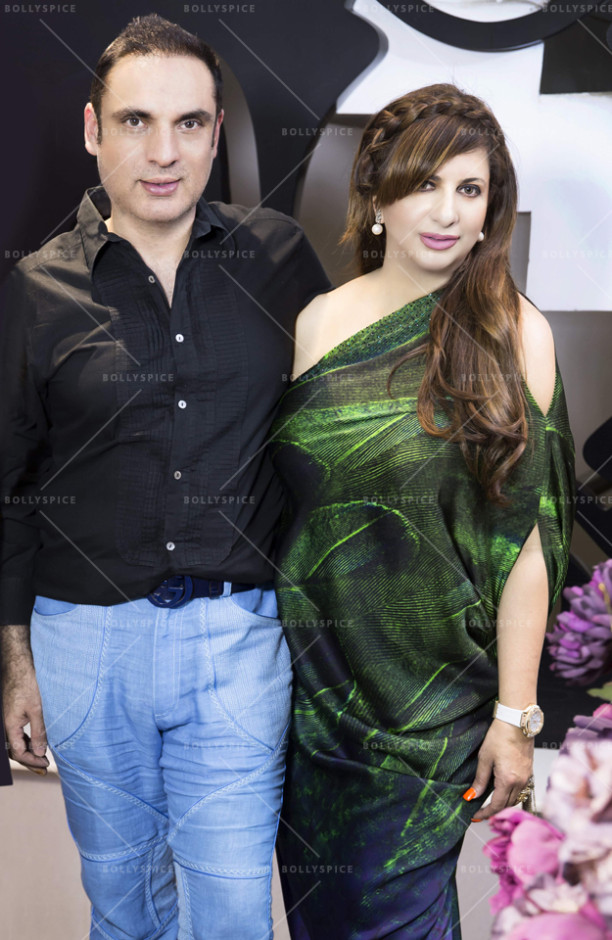 One of India's leading couture brands, Anjalee & Arjun Kapoor, has officially launched its flagship European store in London's East Shopping Centre on June 26th, in partnership with Kahaani London.
Attended by some key industry figures and celebs like Feryal Khan from Sky's Desi Rascals and Anita Kaushik of MTV's Ex On The Beach, the launch featured models, showcasing couture from the Anjalee & Arjun Kapoor collection as well as makeovers from the AsiaGlam team, heading by Ruhena Begum.
Anjalee Kapoor said, "We're so thrilled to have launched our European flagship shop in London. As the first couturiers from India to have a standalone store in the UK, we're really looking forward to expanding the Anjalee & Arjun Kapoor brand internationally, and introducing fashion straight from the catwalks in India to the British Asian market."
Afia Khatun, Director of Kahaani London, said: We had such a fantastic launch night. It's so exciting for us to introduce an incredible brand like Anjalee & Arjun Kapoor to the British market, and for it to be housed in East Shopping Centre, which is Europe's first and only purpose-built South Asian mall, fit perfectly.
With studios in New Delhi, Mumbai, and Hong Kong, their creations are a tribute to art, style, indulgence and all things luxury, and are something of a fashion statement. Their international presence has also helped to reinforce India's position as a fiercely competitive nation in the fashion world.
Their design vocabulary achieves a unique alchemy of embellishment and colour in collections for both men and women. The swish of chiffon, the swirl of silk, the shine of brocade and the chutzpah of lace—their ensembles have all that it takes for a show-stopping collection. Delicate form meets flow to create a sensual and ethereal silhouette in all their collections that's comparable to a scintillating global aesthetics.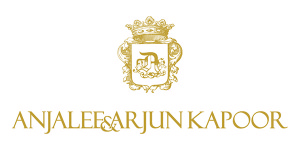 In addition to dressing some of India's elite socialites, Anjalee & Arjun Kapoor regularly dress A-list Bollywood celebrities like Bipasha Basu, Anushka Sharma, Kangana Ranaut, Katrina Kaif, Hema Malini, Mallika Sherawat, Lara Dutta and a many more.
With an evolved sense of style along with a rare richness, luxury and opulence prevails over everything they create. Their design headquarters in Noida, South Delhi reflects their tress chic design sense. Spread over 10,000 square feet, the studio wears a boudoir look, reminiscent of the France of the Renaissance and sizzles with creative energy, fastidiously carrying the luxury label forward.
Anjalee and Arjun Kapoor also have the distinction of being the only Indian designers to be invited to the prestigious Malibu Foundation for Youth & Families Gala Dinner where they donated their most exquisite creation, a diamond and emerald couture bracelet, for auction. Guests present at the auction included Kenny G, Cindy Crawford, Janet and Martin Sheen, Mark Burnett with actress wife Roma Downey, among others.
Anjalee & Arjun Kapoor are launching, in partnership with Kahaani London, in East Shopping Centre, 232-236 Green Street, London, E7 8LE. East Shopping Centre is Europe's first purpose-built boutique Asian shopping centre located in the heart of East London's bustling shopping district of Green Street.