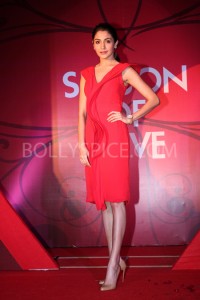 Everybody knows the many measures people take to deal with a heartbreak. It seems Anushka Sharma's method is turn into a poet. The Jab Tak Hai Jaan star told Filmfare that a broken heart encouraged her to pet pen to paper and write poetry, she said, "I used to write poetry when I was younger but I stopped in between because I got busy with work. Recently, I started writing again. I just took to it after I developed problems in my friendships and after a few big blows to my heart. I have realised that writing poetry is a great outlet for your emotions."
Though we don't know the source of her sadness but whatever the reason it has been said that many great poems are formed through heartbreak and we hope Anushka is able to mend her heart through her writing.
In the mean time, Anushka has some upcoming projects which should take her mind off things; she is said to start Rajkumar Hirani's project, P.K with Aamir Khan and Anuraj Kashyap's Bombay Velvet with Ranbir Kapoor.
There are rumours however, that Anushka Sharma is said to be shedding even more weight for her role in P.K as an alcohol addict. Although she is already looking quite thin we may see the actress slim down even more.
Well, we wish Anushka all the best and look forward to her up and coming projects.