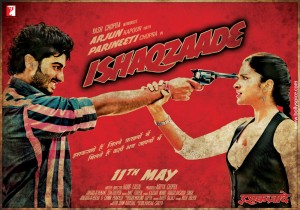 While most star kids get their debut films because of their starry background and most "Kapoors" get them because of the name Kapoor itself, here is one Kapoor who has a different story to tell.
Boney Kapoor's son and Sonam Kapoor's cousin Arjun Kapoor, is all set to make his debut with YRF's Ishaqzaade this May. What many don't know is how Arjun managed to get this role.
Arjun Kapoor was casted through Facebook, the most high-flying social networking site.
Says a source, "YRF's casting Shanoo Sharma came across Arjun's profile on Facebook and immediately decided to meet him. At that time, no one knew that Arjun was Boney Kapoor's son. Once they met Arjun, they were sure that they wanted no one else but Arjun for this film."
From trending on twitter when the promo released to being casted through Facebook, Bollywood's next Buzz Boy Arjun Kapoor seems to have quite a connection with the social networking sites – a powerful medium to connect with millions of people at a time.
Ishaqzaade is produced and released by Yash Raj Films and is out in UK cinemas on 11th May 2012.