We have your first look at Ashutosh Gowariker's new film. Titled Panipat, the film stars Sanjay Dutt, Arjun Kapoor and Kriti Sanon.
The director says, "Historical dramas have always fascinated me. This time it is a story about what led to the Third Battle of #Panipat."
Talking about Sanjay Dutt, Gowariker said in a recent interview, "It will be great to direct such a versatile and talented actor."
He also had nothing but praise for Arjun,"What impresses me most about Arjun, apart from his fine performances, is his dynamism. He has played double roles twice, and has portrayed an action hero as well as a lover boy."
Adding, he is excited about working with this cast, "The eclectic combination of these three is a first for me, and I look forward to this exciting journey with them."
Sanjay said on Twitter, "Looking forward to be a part of this one #Panipat."
Arjun tweeted about the film saying, "Proud to bring the valour of the Maratha warriors to the big screen!"
With Kriti agreeing, writing, "Proud to be a part of the recounting of bravery, passion and patriotism in the Third Battle of #Panipat."
The film goes to the floor later this year and is set to release on December 6th, 2019.
Check out the teaser poster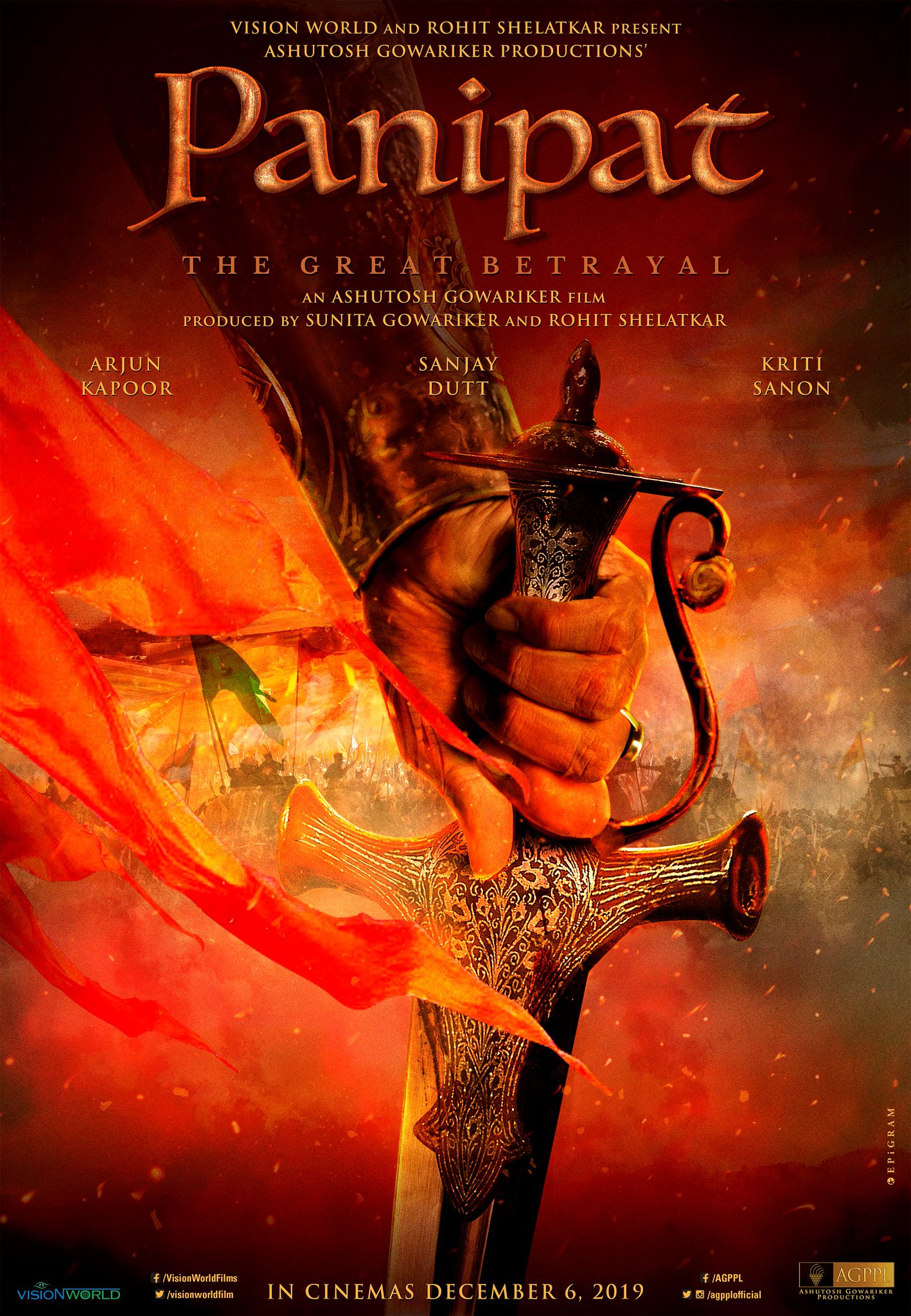 We can't wait to find out more so watch this space because you can be sure we will bring you all the news about this exciting film!