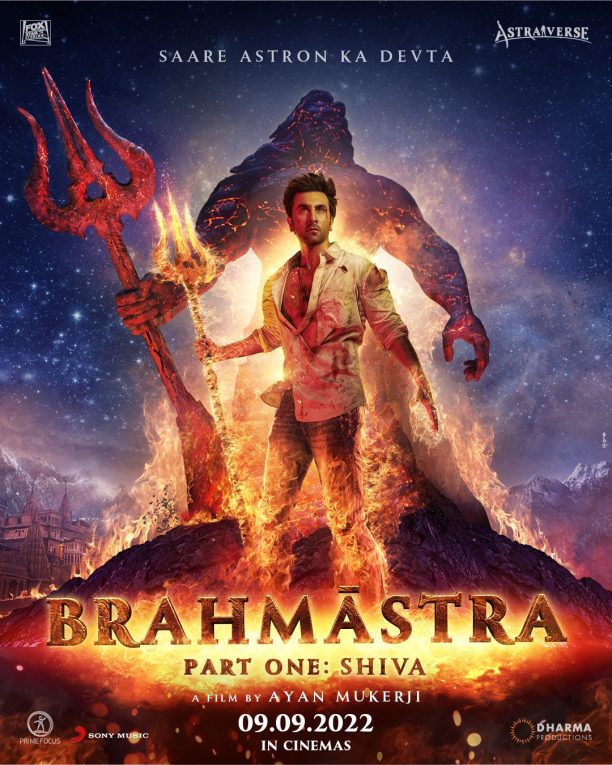 Ayan Mukerji's Brahmāstra featuring Ranbir Kapoor, Alia Bhatt, and Amitabh Bachchan is ready to create a new experience at the movie theatre.


Inspired by deeply rooted concepts and tales in Indian mythology but set in the modern world, Brahmāstra is an epic story full of fantasy, adventure, good vs. evil, love, and hope. What makes it even more remarkable is that it is all told using cutting-edge technology and never-seen-before visual effects.


We have a sneak peek into the Brahmāstra story. Set in modern-day India, against the premise of a secret society called the Brahmānsh, who, generation after generation, have protected many divine 'Astras' (weapons) created in ancient India and safeguarded from the eyes of the world. The most powerful and deadly amongst these divine weapons, the Lord of all the Other Astras – named after the most powerful weapon of the Gods, the eBrahmāstra, is now waking up. And it threatens to destroy the universe we know today.


Brahmāstra: Part One is the story of Shiva – a young man, who is on the brink of epic love, with a girl named… Isha. But their world is turned upside down because Shiva learns that he has a mysterious connection to the Brahmāstra… and a great power within him that he doesn't understand just yet – the power of Fire. In this movie, we experience Shiva's adventures as he journeys into the world of Astras and, in turn, discovers his destiny as the Divine Hero of the universe.


This week the Brahmāstra Part One: Shiva motion poster and the release date of September 9th, 2022 was announced to fans ecstatic reactions. After the fabulous fan event, Stacey had the chance to have a quick but wonderful conversation with director Ayan Mukerji. Giving fascinating insight into the development of this project, he revealed some astonishing facts about shooting a film on a scale that the director had never attempted before and how it all went. Plus, he talked about working with star Ranbir Kapoor on creating this character and their long friendship. The entire conversation was riveting, and hearing his passion for Brahmāstra made me, and I am sure you want to see this intriguing film even more. Hit play! 





Produced by Fox Star Studios, Dharma Productions, Prime Focus, and Starlight Pictures, the magnum opus Brahmāstra will release theatrically on 09/09/2022 in 5 Indian languages – Hindi, Tamil, Telugu, Malayalam, and Kannada.


Thank you so much, Ayan, for the incredible chat; I hope and look forward to a time when we can talk more in the future. 
Watch this space for more exclusive Brahmāstra content leading up to the release date!
Also check out this special preview of Brahmāstra with some on set pictures to get you ready for the film!