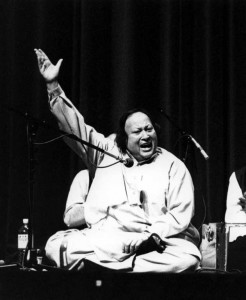 On Thursday 16th August the BBC Asian Network is paying tribute to the late world renowned musician Ustad Nusrat Fateh Ali Khan, to commemorate the 15th anniversary of his death. Considered one of the greatest singers ever recorded, his talent mesmerised audiences all over the world and continues to do so.
Khaliq Meer, Editor, BBC Asian Network, said: "Anyone who enjoys some form of South Asian music will have come across or heard music influenced by Nusrat Fateh Ali Khan. Utterly brilliant and a true pioneer. He was to Qawwali music what Michael Jackson was to Pop, Pavarotti to Opera and James Brown to Soul."
It will be a day full of the esteemed musician's music, check out what you will hear when you tune in!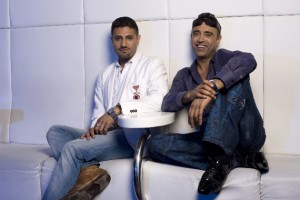 In the morning, Raj and Pablo are doing the breakfast show (7am-10am) and speak to Bally Sagoo, who remixed some of Nusrat's greatest songs.
Ray Khan sits in for Rupal (10-12.30) and invites Malkit Singh to talk about his experiences of meeting the Ustad, and he'll be performing a couple of his favourite Qawwali's live in the studio.
Dr Zeus joins Nihal (1pm-3pm) to discuss his latest tribute to the musical genius.
Hear conversations from Ash King, D-Sarb, Hunterz and Ali Abbas recorded specially for the day on Noreen's show (3pm-6pm).
Gagan Grewal (6.30pm-9pm) speaks to Nusrat's friend and promoter, Mohammed Ayub from record label, Oriental Star Agencies, as well as looking at Nusrat's contribution to Bollywood in the Hindi-Urdu show.
Friction (10pm -1am) will end the day with a special mix from DJ Pathaan.
Plus throughout the day, you can hear archive material exclusively recorded for the BBC in the 1980s and 1990s, such as Nusrat Fateh Ali Khan and Party performing Allah Hu on BBC Asian Magazine, and Nit Khair Mangan on Network East Musical Memories.
You can hear the shows live on http://www.bbc.co.uk/asiannetwork/