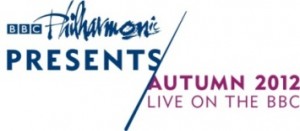 On Monday 12 November 2012, the BBC Philharmonic and BBC Asian Network are set to collaborate for the first time ever in a celebration of the life and songs of fabled Pakistani singers Noor Jehan, Musarrat Nazir, Reshma and Nazia Hasan. Presented by Noreen Khan and Tommy Sandhu the concert will take place at the ALCC in the heart of Bradford and will also feature music from other renowned South Asian performers. This Queens of Melody concert is part of the 2012 BBC Philharmonic presents season.
International artists Shazia Manzoor and Qurat-ul-Ain Balouch (more commonly known as QB) will take to the stage with the 80-piece orchestra to perform some legendary Pakistani classics. The orchestra will also be accompanied by traditional musicians performing punjabi folk songs, ghazals and film classics.
In the build-up to the event, Noreen Khan will host an "In Conversation" event with both Shazia and QB on Friday 9th November. Shazia first hit the headlines in the late 90s with Aaja Sohneya which went on to become one of the biggest tracks in the British Asian music industry dominating charts worldwide. QB has been described by some as a 'breath of fresh air' with her fusion of Sufi, folk and pop drawing inspiration from artists as varied as Rahat Fateh Ali Khan to Adele. Noreen Khan will talk to both stars about their careers, their route to music and forthcoming projects.
This unique collaboration between the best in contemporary Pakistani performers and the BBC Philharmonic will be the culmination of a fortnight's activity in Bradford during which Asian Network presenters will visit local schools and several shows will be broadcast live from the city. The Network will also team up with various community radio stations, co-hosting shows and leading masterclasses for local people. The station are also recording a week-long series of 'My Bradford' features showcasing prominent success stories from the world of business, sport and entertainment exploring their Bradford, telling tales about growing up in the area and introducing listeners to their favourite places.
Mark Strippel, Head of Programmes for Asian Network said: "This collaboration with the BBC Phil is exciting new territory for Asian Network – to present music that our listeners will have grown up with, performed by some of South Asia's leading contemporary singers with one of the UK's leading classical orchestras is an exciting and extraordinary event.
"It's also a brilliant chance to take Asian Network out on the road to the very heart of our listening community to forge new connections, inspire young people through our school visits and masterclasses, and build lasting relationships with the people that matter: our audience."
Tickets to the concert and "In Conversation" event are free but must be booked in advance. They are available through bbc.co.uk/asiannetwork. Throughout October and November the BBC Asian Network team will also be in Bradford and the surrounding areas, taking its infamous pink Station Wagon out and about to help people register and provide more information about the network's visit to Bradford.