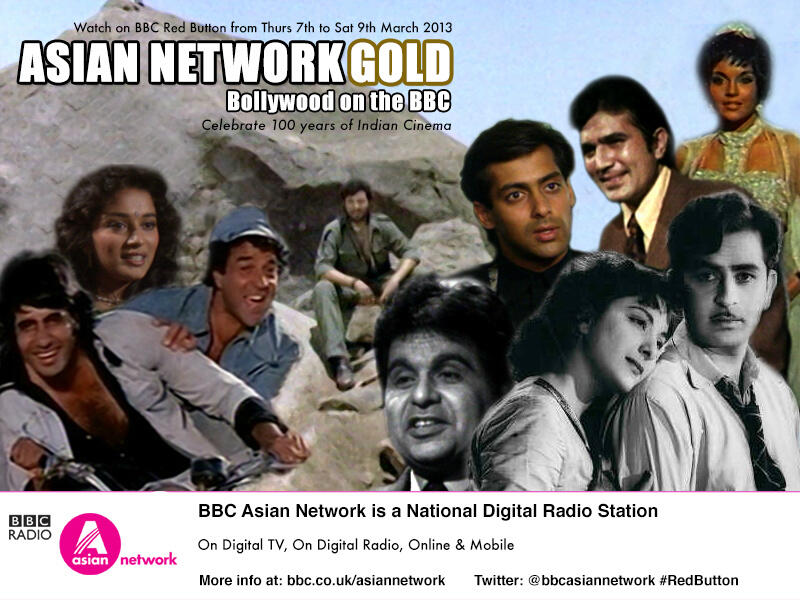 BBC Red Button presents the 'Bollywood on the BBC' on Thursday 7th – 9th March and then again on 6th to 11th April. Asian Network Gold celebrates 100 years of the Indian Film industry by delving into the archives and unearthing some iconic interviews and performances from some of the biggest stars who featured on the BBC since the 1970's. The BBC Asian Network charts the journey of how Bollywood became the largest film industry in the world from the first ever film shown in 1913.
This special programme, available on the Red Button features interviews from Bollywood's leading stars over the decades from legends including Rajesh Khanna, Raj Kapoor and Dilip Kumar right through to recent times where actors such as Shah Rukh Khan, Madhuri Dixit, Sri Devi, Anil Kapoor and Salman Khan took the industry global.
There is a special mention for the man considered to be the ambassador of the Indian film industry, Amitabh Bachchan whose work is still being enjoyed by a global fan base of over 3.5 billion in a career spanning over 40 years.
BBC Asian Network presenters Noreen Khan and Murtz take a look at the role heroines, heroes, villains and music play in creating this unique cinema and present rare performances from iconic playback singers Lata Mangeshkar and Kishore Kumar.
The BBC Red Button programme is available on Digital TV across Sky, Freeview, Freesat and Virgin from 06:00 am on Thursday 7th – 9th March and then again on 6th to 11th April.
You can check out the full schedule here