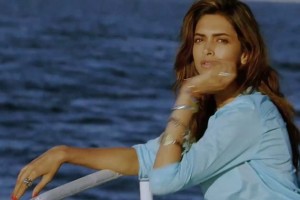 Betting on anything that involves 'Daaru (alcohol),' especially if it is Desi (home grown Indian), is never a good idea. Deepika Padukone has recently lost a million Rupees for having made this folly.
This all began when Padukone and Dinesh Vijan (Cocktail Producer) failed to see eye to eye when it came to 'Daaru Desi'. No, we're not talking about the traditional old Desi alcoholic drink, but the sexy song from the recent film Cocktail. Padukone was hesitant that 'Daaru Desi' would be a hit. Vijan was so convinced that the song would take the charts by storm that he placed a bet with Padukone. The deal was that Vijan would pay Padukone a million Rupees if the song failed to impress. However, if the daaru in the desi was brewed right and worked its magic, then Padukone would have to fish out the million and accept defeat.
It was not just Padukone but Saif Ali Khan also felt the same way. The making of the song reveals Khan saying, "I hate this song!" which is followed by him hilariously mocking it. However, it is clear that Vijan has had the last laugh. 'Daaru Desi' did indeed become a rocking success.
Despite this, Padukone cheekily debated Daaru Desi's popularity until she could no longer dodge the bet. Vijan pestered her for the money, as after all, a bet is a bet no matter what. Padukone has had to bite the bullet and bring out the cash. With over 2 million hits in the first two weeks of 'Daaru Desi' being released on You Tube, it looks like the next round of drinks is certainly on Padukone.