Starring Ranveer Singh and Vaani Kapoor, the highly anticipated rom-com Befikre has wrapped. The film is Aditya Chopra's return to the director's chair after seven years and his work producing some fabulous films.
When he announced the film, the director revealed it is different from his other work – it is his happiest film. Adding, 'I absolutely love' the story.
Check out this shot of the cast and crew on the last day! Plus some special guests, see if you can spot them!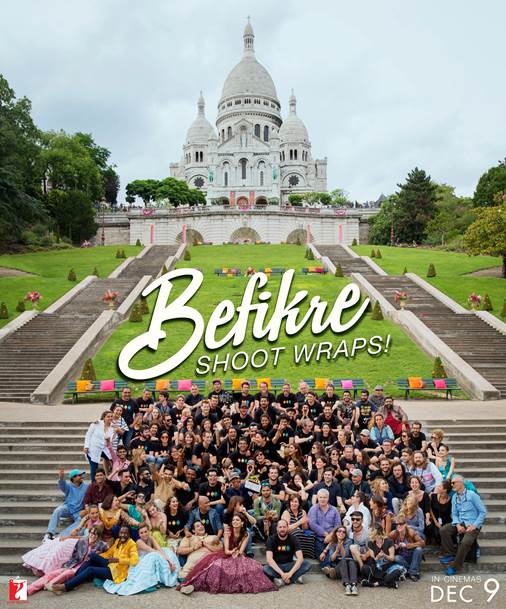 Set in Paris, the film scheduled to release on December 9th, is about those who dare to love. Sadly we have a long wait to see this love story come to a happy ending and we can't wait!
Watch this space for more!