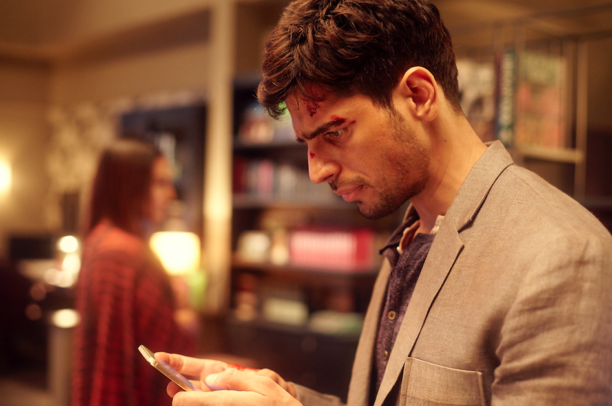 After action and romance, Sidharth Malhotra is all set to turn intense for debut director Abhay Chopra's Ittefaq, which is an adaptation of Yash Chopra's 1969 film of the same name.
Sidharth Malhotra plays an intense role of an author in the whodunit, which also stars Sonakshi Sinha and Akshaye Khanna. Previously, Sidharth has delivered impressive performances, as recently seen in films like A Gentleman.
Interestingly, the makers have decided to pump in digital content while keeping the actors away from the media, to ensure that the air of suspense and mystery stays intact till the film's release.
"The movie has been produced at a very reasonable cost, which has been recovered via the OTT platforms, music and satellite deals that our company enjoys with its partners. Its global release will be aggressive yet controlled to ensure that it reaches everyone without overloading cinemas," says Gaurav Verma, Chief Revenue Officer of Red Chilies Entertainment.
"Ittefaq will keep the audience glued to their seats. It has been modernised keeping today's sensibilities in mind, blending entertainment with a strong story," says Juno Chopra, the creative producer of the film.
Apparantly Sidharth in real life is Guilty, guilty of making them and especially Sonakshi laugh on set! Check it out!
Dev (Akshaye Khanna), a police officer, is investigating a double murder case that has only two witnesses, who are also the prime suspects. The suspects – Vikram (Sidharth Malhotra), an acclaimed writer, and Maya (Sonakshi Sinha), a young homemaker, have different narratives about the events of that fateful night. Both the stories seem true but there can be only one truth. Dev is torn between the two versions of the story, and will not settle till he finds out what happened that night.
The film releases in cinemas on 3rd November, 2017.
Ittefaq is produced by Red Chillies Entertainment, BR Studios and Dharma Productions and releases in cinemas this Friday 3rd November.