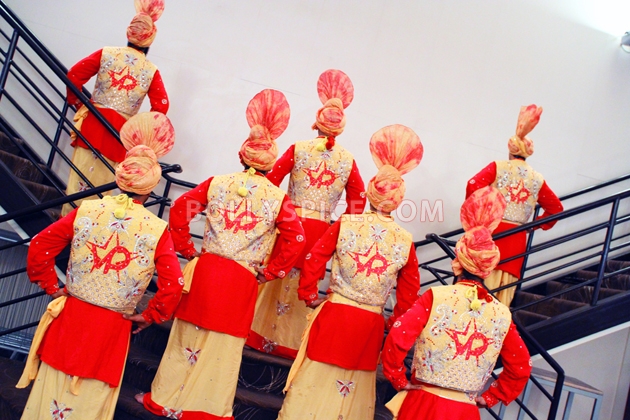 The 30th Olympic Games came to an end with an amazing mix of music, culture, dazzling fireworks and the odd human cannonball! Providing a desi flavour to the closing ceremony, Virsa Punjab Entertainments (VP Ents) dressed in colourful costumes and performed alongside the comedian Eric Idle, much to the delight of the stadium audience as well as millions of Asians across the globe watching on television.
London based Gurdeep, also one half of the newly formed duo Gin & Rees manages, coaches and performs with VP Ents. The Bhangra and Dhol outfit have enjoyed the privilege of performing at some of the most prestigious events across the UK as well as internationally: London's V&A Museum and at the World Sikh Awards to Channel 4's Paul 'O Grady Show, various music videos and Bollywood movies.
Gurdip says: "It was probably the most exciting thing we've ever done or will do. To be chosen to perform at the closing ceremony of the London Olympics is an indescribable feeling. We have been inundated with messages from people all over the world. We're all so proud."
The music they performed to, 'Olympic Bhangra' was created by the team themselves and has become a much sought after track after their impressive TV appearance.