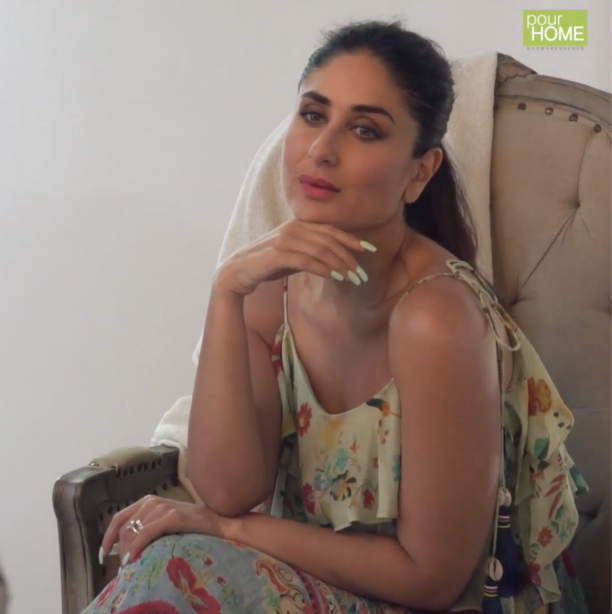 Kareena Kapoor Khan is starring in a brand new ad and the interesting thing is the set. It's not easy to get a peep into a star's home… but today, this is what we are going to be doing…
You may not know that Kareena and Saif prefer clean minimalist looks for their interiors. Keeping that in mind, the makers of the Pour Home brand gave a nod to Kareena's home into a set.
Big French windows, lot of sunlight pouring in, the Detroit white dominating the upholstery and of course to perfect the ambience, a spray of natural perfume from the House of Pour Home.
Keeping in mind Mumbai's sultry and humid summer and damp monsoons, Kareena prefers natural perfume to synthetic ones but you can find out more in this cool Behind the Scenes!