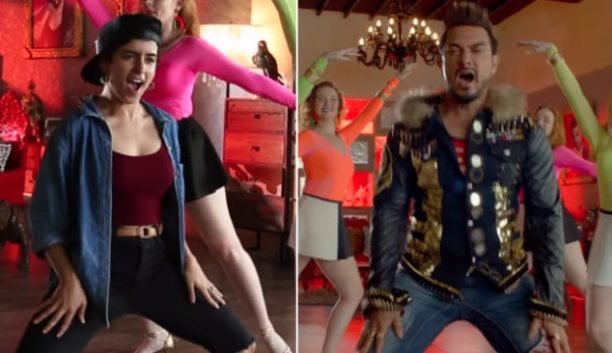 With Aamir Khan's Secret Superstar getting closer to the release date this week, actress Sanya Malhotra has revealed her excitement and enjoyment upon watching superstar Aamir Khan dance.
The Dangal actress recently revealed that she has choreographed the hit song Sexy Baliye from the film. Dressed in extravagant clothing, both are seen displaying their exquisite party moves in the Making of video. The actor has recently been commended for his dancing skills and has revealed that the "party moves are of Sanya Malhotra." During shooting Sanya introduced her flamboyant dance moves to the mesmerised cast and crew.
In the making of the behind the scenes song video the actress stated: "Mujhe Aamir ko nachane me bahut maza aaya (I thoroughly enjoyed making Aamir dance)." We catch a glimpse of the multitalented actress hilariously showing off her dance moves to Aamir.
Secret Superstar releases in cinemas tomorrow.
Watch the Making of Sexy Baliye here: