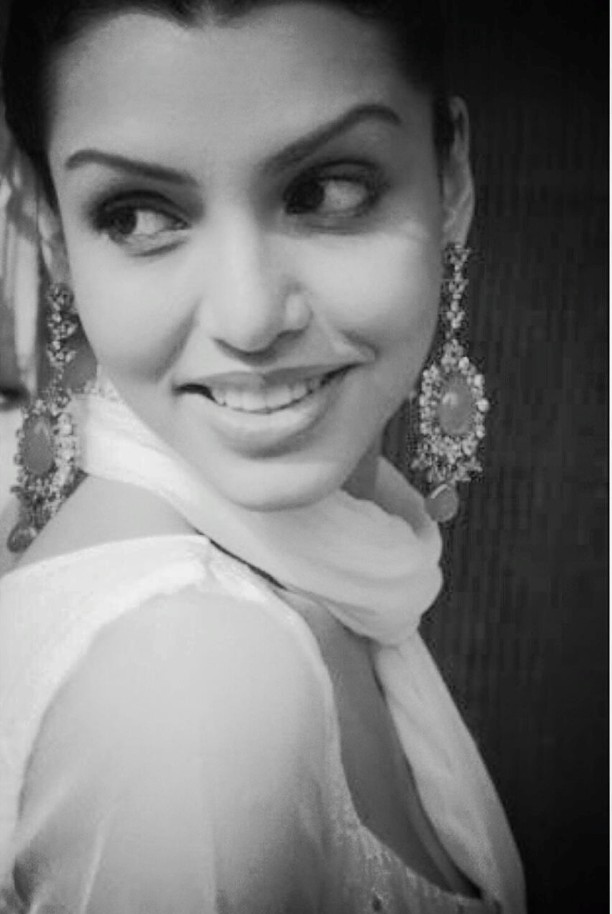 Now this is one actress who has been in news for quite some time now. While she would be making her debut as one of the Calendar Girls in Madhur Bhandarkar's namesake film, she has also bagged Ken Ghosh's erotic affair XXX which is expected to arrive in a few months from now. Glamorous to the core and pretty much confident of her own skin, Kyra Dutt is pretty clear about the expectations that the industry has from a new actress and is willing to play by her strengths. Now that her debut film is set to hit the screens, she is continuing to be her confident self and knows how to navigate her way through.
The film has been in news ever since it was launched and now that it is set for release, there is good buzz around it. That must have elated you?
Honestly speaking, this is my first film and all this while I had no clue about the process of filmmaking. Everything was new to me and I used to wonder ki film khatam kyon nahi ho rahi hai. I was getting so impatient and now that it is releasing this Friday, I am like 'Oh no, why is it all getting over?'. But yes, at the core of it all, I am so excited that 'Wow, so finally it is happening'. I am very happy with the way the film has shaped up. Also, our song 'Awesome Mora Mahiya' has got a great response. I guess good positivity around the film started right at the moment when the First Look posters came out.
Considering the fact that Madhur Bhandarkar has time and again made successful films with female protagonists, you must have been convinced that you too would be presented quite well, isn't it?
Once I got the script in my hand, I knew that this was one character that I had to play to perfection. I was the happiest person around during the shooting since Madhur gave me so much freedom to do the scenes. A lot of directors just want you to be a parrot where you do what he wants you to do. In case of Madhur, you get a lot of liberty. He always says that 'pehle apne aap scene karke dikhayo, then I will tell you how to further improve it'. He expects you to bring on screen your true acting potential and manages to extract your best without him dictating terms.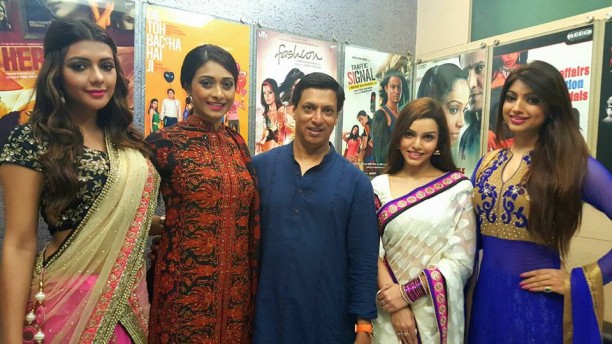 So how did your first ever take work during the shooting? Were there any great improvements required?
(Smiles) You know, the funny part is that everything that I did, he ended up liking it. I remember doing this very crucial scene in the film. Now since I am someone who never appreciates herself, I used to be quite overwhelmed whenever Madhur approved a scene. Yes, I have done theater before so I have my basics around acting well in place. Still, since films are a different world, I always end up feeling that I could have done a scene better. That's the case with me not just for a film's shoot but even a song or a photo shoot.
While you took care of the performance quotient, how has Madhur brought to fore the shock quotient? After all, his films are expected to bring all of that in ample.
(Laughs) Well yes, there is a lot of shock in there. Of course I can't reveal much but the fact remains that the film does have a lot of 'khulaasa' and 'masala' stuff, as is expected in a Madhur Bhandarkar film. There is a lot of good research that has been done as well. When I read the script, I realized that there was a lot that had gone into the making of the film.
And what happens to Ken Ghosh's XXX? A lot seems to have gone into its making as well.
Well, XXX is almost done with and should be releasing at the end of the year.