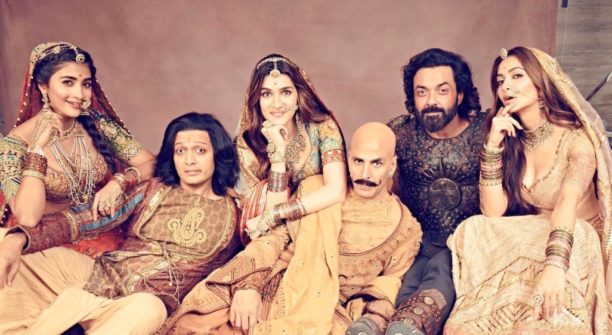 Ever since the film released on October 25th, audiences have been rolling in the aisles and laughing up a storm watching the latest hit comedy Housefull 4. In fact, Housefull 4 has quickly become one of the highest-grossing films ever for the actor in both India and North America after just one week in theaters.
Starring Akshay Kumar, Riteish Deshmukh, Bobby Deol, Kriti Sanon, Pooja Hegde, and Kriti Kharbanda and directed by Farhad Samji, Housefull 4 is a story of reincarnation but with a comedic flavor. When 6 lovers are parted because of an evil conspiracy and revenge in the era of 1419, they cross paths once again in 2019. However, in the present life the 3 boys fall in love with the wrong women and are about to marry their sisters-in-law. As destiny would have it history repeats itself when the 3 couples land up in Sitamgarh once again, where it all began. Will they remember their past lives in time for marriage or will they be stuck with the wrong lovers forever? Housefull 4 is coming to confuse you, put you on a laughing riot and take you through the grandeur of 1419 with a spark of 2019.
In the film Akshay plays a very interesting character from 1419 and a modern day barber based in London. He told BollySpice earlier, "My character from 1419 is called Bala, and he's nicknamed Shaitan Ka Saala, because he's extremely mischievous. My second character is a barber based in London in 2019 called Harry, and he is known to be completely hopeless. I enjoyed playing both characters a lot, but playing Bala was really cool because it was a complete shift from a modern-day character."
Now we have some brand new answers from Akshay in this special interview to celebrate the success of the film!
The actor says that the success at the box office for his films is partly due to one thing, "I know you wouldn't believe me, but I believe that luck has an important influence to play. There is no substitute for hard work but luck does contribute to seventy percent of your success."

Talking about the experience working with the cast of the film, Akshay had nothing but praise for his co-actors. "I don't remember how many films Riteish and I have worked together in. He is more than a co-actor; a very close friend and we often sit together and share our highs and lows. The same is true for Bobby Deol, this is our fifth film together. And these pretty women who I am working with for the first time, have been an absolute pleasure to work with."
He also has, as only he can, gave a shout out to another actor of the film franchise, "Not to forget Chunkey Pandey aka Aakhri Pasta who is an indispensable part of the franchise, he is the pasta to our plate of sauce. He always has jokes up his sleeve to entertain us."
Akshay has in recent years really made some incredible films shining the light on social causes in movies such as Padman, Toilet – Ek Prem Katha. However, Housefull on the other hand is an out and out entertainer, so what made him get back to this genre? "I enjoy this genre, I wanted to do a role without any stress and pressures and be completely open and lose all the respect I've earned with my previous few films (laughs). But on a serious note, I want to tell everyone that slapstick comedy isn't usually valued in India but it's one of the most difficult genres to play on screen. No matter how good your punchline is, if your comic timing is off, the audiences won't like it."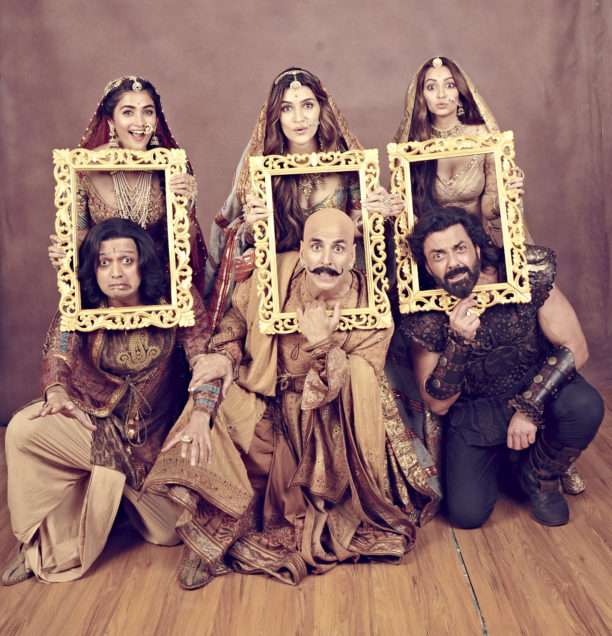 He says making this film took a lot of heart from the entire team, "Firstly, you need a big heart to make such a film and we are lucky we have the backing of Fox and Sajid Nadiadwala. Obviously, it is tough and there are a lot of hurdles that come in the way with such a large star cast as well but credit to our technicians and the whole team of the film who made the whole process very smooth."
The actor also took to social media to thank fans! "Thank you for loving us and laughing with us. It is because of your love we are where we are today. Thanks to all my fans and audiences who have poured unconditional love on #Housefull 4. Thank you for showing us that nothing beats hate more than love."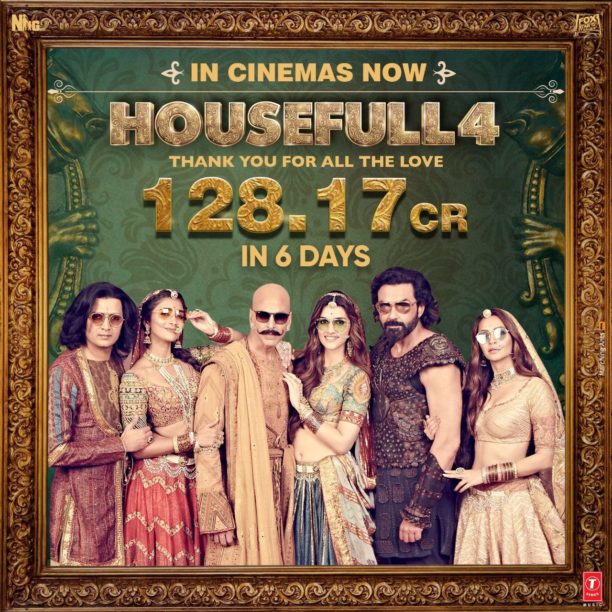 Housefull 4 is in theaters now!