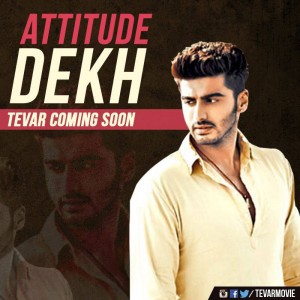 Agra Ka Launda Pintoo aur Mathura Ki Beauty Radhika! Milna hai inse?
Well, they are pretty much willing to pay a visit and if you haven't managed to do that over the weekend then there is still a chance to do that. In an innovative digital promotion that has been designed by Eros, Boney Kapoor and Sanjay Kapoor for Tevar, the film's lead actors Arjun Kapoor and Sonakshi Sinha – who are playing Pintoo and Radhika from Agra and Mathura respectively – are actually communicating with their fans on the virtual world.
Can't believe that? Well, log on to www.tevarbook.com and witness it yourself.
Of course it is a gimmick and the recorded video is sure to be playing for anyone and everyone who logs on to the website. However, to have two of the most popular young celebrities actually come out of the fixed window space and interact with you directly makes for a surreal feeling indeed in its make-believe set up.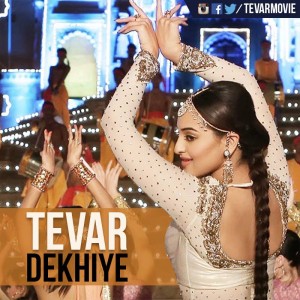 So what one gets to see is Sonakshi complimenting you for your picture and the likes you have gathered on Facebook so far. With an instant connect being made, she goes on to invite you further for becoming her 'fraaand'! Now since she has been known to be her natural self and being untouched yet by her celeb-status, it almost seems real life, what with Arjun joining her and kick-starting a brief interaction. Even as he entices you to get ready for the promo unveiling of Tevar (which is slated to take place today), Sonakshi shows her child like enthusiasm of staying on and checking out more of your pictures. Isn't that cute?
More fun is in store even as Arjun carries her away, well literally, by lifting her even as the upbeat background music of Tevar plays, hence promising a fun affair ahead. Meanwhile, one can't help but notice the 'desi' costumes worn by Arjun and Sonakshi which pretty much establishes their U.P. background.
All of this, and more, has pretty much established that promoting a film through social media is only going to see further gain in momentum in months to follow. With lines blurring around real and reel world when it comes to Bollywood, this innovative campaign has already acted as a teaser, pun intended, about how things are only going to heat up further in 2015.
Well, Tevar could just be the beginning as more and more filmmakers show their 'tevar' in time to come!